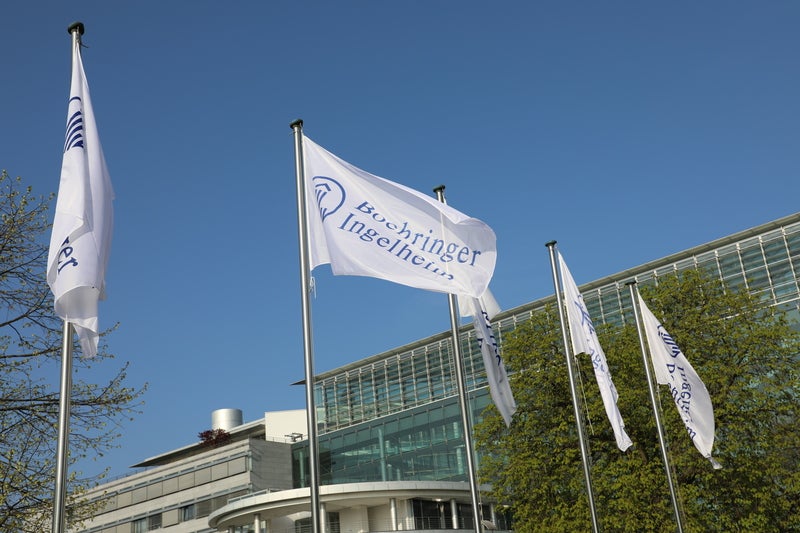 Boehringer Ingelheim has entered a collaboration and licence agreement to develop South Korea-based Bridge Biotherapeutics' drug candidate for fibrosing interstitial lung diseases, including idiopathic pulmonary fibrosis (IPF).
The compound, called BBT-877, is an autotaxin inhibitor being studied in Phase I clinical trials. It is expected to start Phase II studies next year.
In pre-clinical models for fibrosing interstitial lung diseases, BBT-877 yielded positive safety and efficacy data. The compound also showed potential for use in combination with the current standard of care.
Initially, the alliance will work on developing BBT-877 for IPF.
The deal will expand Boehringer's IPF portfolio, which includes antifibrotic drug Ofev (nintedanib). Ofev has approvals for treating IPF in more than 70 markets, including the US and EU.
Studies found that Ofev slows down disease progression through the reduction of lung function decline.
Boehringer Ingelheim Board of Managing Directors member Michel Pairet said: "This new collaboration complements our growing pipeline in fibrosing interstitial lung diseases and is a sign of our determination to bring the next generation of treatment options to these patients."
Under the agreement, Boehringer will make upfront and near term payments of €45m to Bridge Biotherapeutics, which is also eligible for around €1.1bn in milestone fees.
Bridge Biotherapeutics may also receive royalties.
Earlier this month, Boehringer teamed up with another South Korean company, Yuhan, to develop a dual agonist for nonalcoholic steatohepatitis (NASH) and other related liver disorders.
This deal involves upfront and near-term payments of $40m from Boehringer, along with up to $830m in potential milestones and tiered royalties.