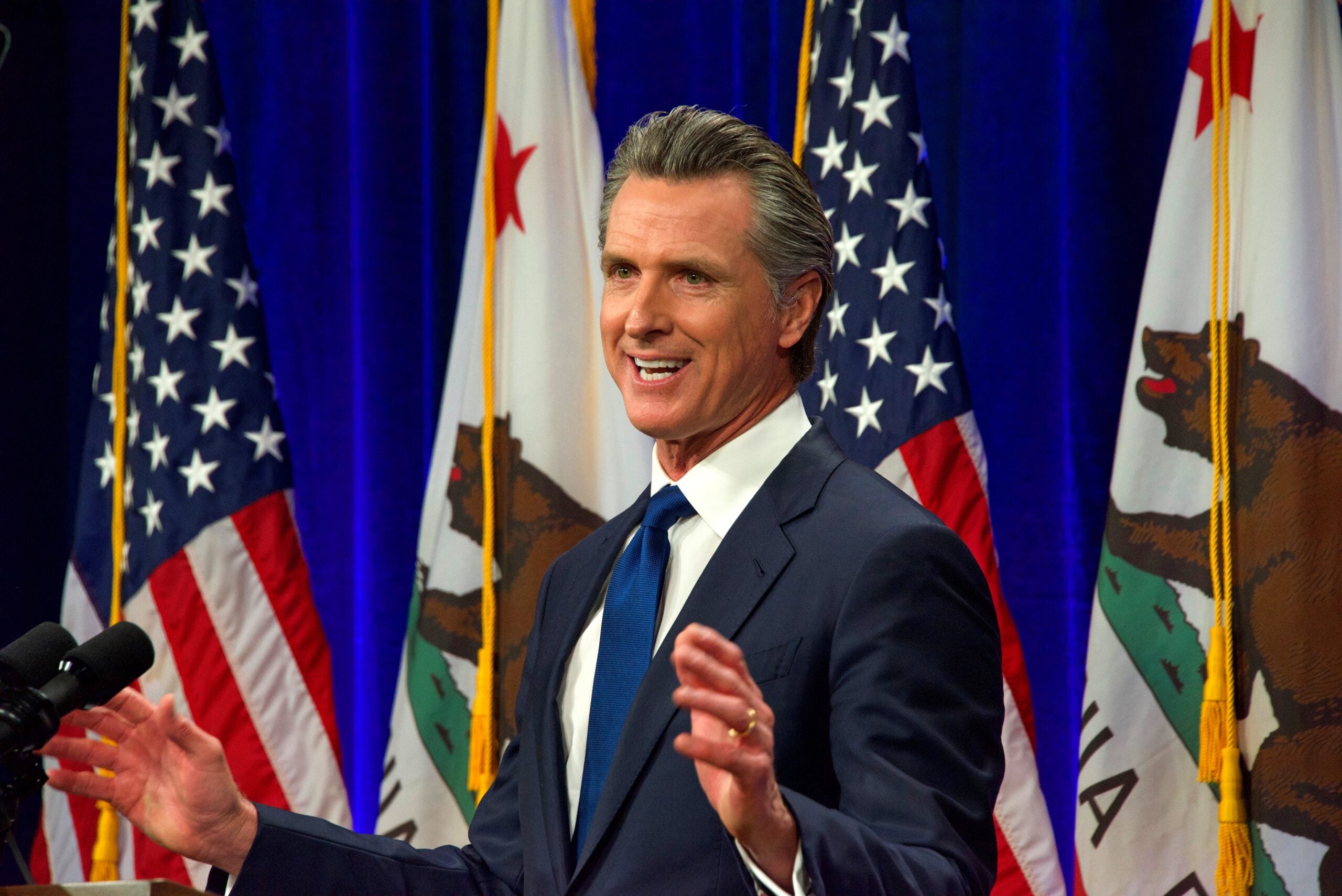 Insulin prices made the headlines again as California governor Gavin Newsom announced plans on 7 July for the state to manufacture low-cost insulin.
In a budget change proposed in February and confirmed in May, California's Department of Health Care Access and Information (HCAI) requested a one-time investment of $100 million for Newsom's CalRx Biosimilar Insulin initiative. The state plans to work directly with a contract manufacturing organization (CMO) to manufacture low-cost insulin. The documents state that a partnership with a CMO would be cheaper than the state directly manufacturing insulin.
"Nothing epitomises market failures more than the cost of insulin," Newsom said in a video posted on Twitter.
In April, the US House of Representatives passed the Affordable Insulin Act, which set a price cap of $35 a month for Medicare and private insurance users. The bill still must pass the Senate, and moreover, how uninsured people with diabetes will deal with steep prices still remains a question.
California's budget documents give few details about the tender process, but state that CalRx will spend $50 million to partner with a contract manufacturer to develop biosimilar insulin products in vial and pen form. This CMO will be responsible for product roll-out and distribution. Prices would be "a fraction of the $300 per vial prices charged by insulin manufacturers."
The remaining $50 million will be used to build an insulin manufacturing facility in California at a location to be jointly determined by the state and the contract manufacturer.
The cost of construction depends on the type and scale of the facility; however, $50 million is a major contribution, Allan Coukell, senior vice president of public policy at CivicaRx, tells Pharmaceutical Technology in an email. CivicaRx is a non-profit generic drug company producing affordable insulin biosimilars in collaboration with the Juvenile Diabetes Research Foundation (JDRF).
In-house manufacturing the norm
Newsom did not specify the type of insulin that the project will produce, but HCAI proposal mentions plans for "at least one form of insulin" and that the $50 million allotment would go toward an interchangeable biosimilar insulin product.
Most of the US insulin market is controlled by three pharma companies: Sanofi, Eli Lilly, and Novo Nordisk. For almost all their insulin, these companies manufacture the API and finished dose in-house and package the products themselves instead of using CMOs, GlobalData's Drugs database shows. This is true for Eli Lilly's Humalog (insulin lispro), and Novo Nordisk's different insulin products including Novolog (insulin aspart). Sanofi uses its recent spin-off EuroAPI to manufacture its insulin products. There is a handful of outsourcing relationships: New York-headquartered Pfizer CentreOne makes the finished dose form of Humulin (insulin human) for Eli Lilly, and Amphastar Pharmaceuticals makes the API for MannKind Corp's Afrezza (insulin human).
GlobalData is the parent company of Pharmaceutical Technology.
Over the next few years, biosimilars are expected to erode the sales of major originator insulin brands such as Sanofi's Lantus (insulin glargine), Eli Lilly's Humalog, and Novo Nordisk's NovoLog.
Industry split over the pricing issues
Type 1 diabetes (T1D) is forecast to affect five million people in the eight major pharmaceutical markets, which are the US, France, Germany, Italy, Spain, UK, Japan, and Canada, by 2029. Currently, the US contributes almost 90% of T1D sales in these markets, primarily due to the significantly higher prices of insulins in the US and a relatively high diagnosed prevalence of T1D compared to the other seven markets.
Insulin is an essential life-sustaining medication for people with type 1 diabetes and many with type 2, yet the high cost of insulin imposes significant hardships, forcing people to skip or ration their doses, Coukell explains. "Making low-cost insulin widely available will benefit anyone who struggles to afford this drug," he adds.
A Lilly spokesperson tells Pharmaceutical Technology, "[The] company is still reviewing the California proposal," but referred to its Insulin Value program as a means for people to access the company's insulin. In April 2020, Lilly launched the program, which covered Humalog and most other insulins, and allowed anyone regardless of insurance status to fill their prescription for $35.
Civica's goal is to bring down the cost of insulin and focus on the market impact versus the market share, Coukell says. "We applaud like-minded entities that are also working to stabilize the supply of affordable medications," he adds.
However, the trade association PhRMA has questioned California's decision to build a manufacturing facility and produce its own insulin. A PhRMA spokesperson told Pharmaceutical Technology that health insurance plans and pharmacy benefit managers (PBMs) pay less today for insulin than they did 15 years ago. The spokeswoman goes on to say that these savings are not shared with the patients, who end up paying more for insulin than their insurance company.
"There are commonsense solutions—like addressing the role middlemen play in what people have to pay out of pocket for their insulin—that would bring real relief to patients right now," she adds.
However, a January 2021 bipartisan US Senate Finance Committee investigation into insulin pricing found that insulin manufacturers and PBMs are jointly responsible for high insulin prices. It stated that PBMs have a financial incentive for manufacturers to keep list prices high, and "the investigation found instances in which insulin manufacturers were dissuaded from setting lower list prices for their products, which would have likely lowered out-of-pocket costs for patients, due to concerns that PBMs and health plans would react negatively."