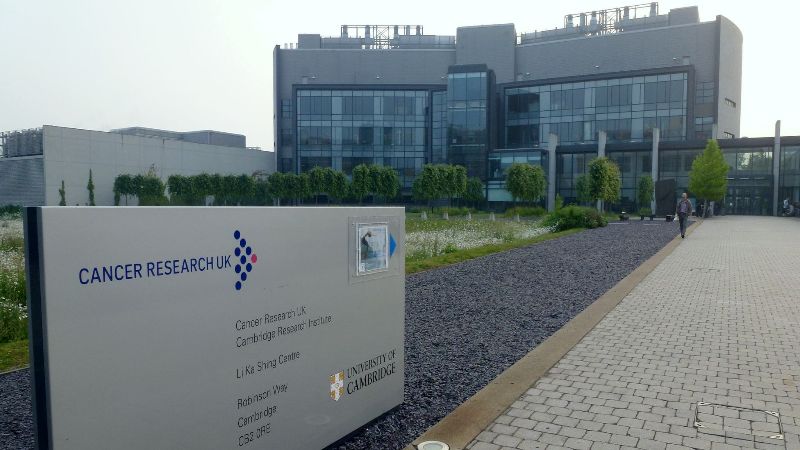 Cancer Research UK has agreed to fund exploratory development of Bicycle Therapeutics' immuno-oncology candidate BT7401.
Under the collaboration, the cancer research funder will sponsor the development of BT7401 from current preclinical studies through to a Phase IIa clinical study.
Bicycle reserves the right to advance the BT7401 programme further, while Cancer Research UK will be eligible for certain milestone payments and royalty payments in subsequent stages.
This marks the second collaboration between Bicycle Therapeutics and Cancer Research UK.
Bicycle Therapeutics CEO Kevin Lee said: "Cancer Research UK is a partner of choice, with a broad network of collaborators and extensive expertise in cancer treatment.
"Through our collaboration, we believe we will be able to characterise the biologic and therapeutic profile of BT7401, which we're pleased to add to our growing portfolio of novel immuno-oncology assets."
BT7401 is a multivalent Bicycle CD137 agonist designed to address the limitations and side effects of CD137, observed in clinical trials.
Additionally, BT7401 has demonstrated significant pharmacologic activity in preclinical models, indicating that the candidate may offer a better therapeutic index over other antibody-based approaches.
Cancer Research UK director of drug development Dr Nigel Blackburn said: "Based on the preclinical data, we believe that BT7401 could offer improved anti-tumour activity with fewer side effects compared with antibody-based approaches, which so far have been limited by toxicity."
Bicycle Therapeutics is a UK-based clinical-stage biopharmaceutical company engaged in the development of medicines underserved by existing therapeutics.
Last year, the company partnered with Dementia Discovery Fund (DDF) to develop novel therapeutics for neurodegenerative diseases.