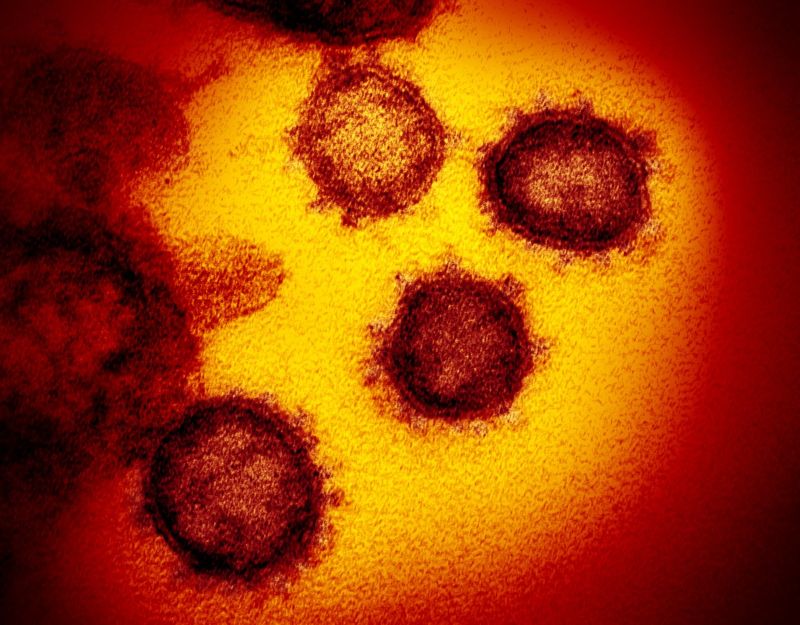 ---
Visit our Covid-19 microsite for the latest coronavirus news, analysis and updates
---
Follow the updates on coronavirus:

Coronavirus timeline of events and latest updates
Coronavirus outbreak: List of affected countries
The number of deaths due to the novel coronavirus has neared 2,700, as of the end of 24 February. In mainland China, the number of new casualties was 71.
Positive cases have exceeded 80,000 globally, while the number of recoveries increased to more than 27,000.
China's National Health Commission reported 77,658 cases, 2,663 deaths and 27,323 recoveries in mainland China alone.
Six provincial health commissions in China lowered their coronavirus emergency response level, their decisions based on current outbreak status.
However, Hubei province saw a rise in coronavirus cases, while the rest of China experienced a decrease for the fourth consecutive day.
Hubei recorded 499 new confirmed cases on 24 February, up from 398 the previous day. The increase was mainly due to new infections in Wuhan city.
Novel coronavirus cases in Middle East
Iraq, Kuwait, Bahrain and Oman are the latest among Middle East countries to report their first coronavirus cases on 24 February.
Iraq reported one case in Najaf city, while Bahrain and Oman recorded two cases each. Kuwait reported a total of five cases. Most of the new cases are said to be travellers returning from Iran.
Bahrain temporarily suspended Dubai and Sharjah flights over coronavirus fears. Kuwait's civil aviation authority also halted flights to and from Iraq, reported KUNA news agency.
So far, Iran confirmed 61 coronavirus Covid-19 cases, including 12 deaths. Previously, the UAE confirmed 13 cases, while Egypt recorded one.
South Korea reports 60 new cases and one new death
South Korea has reported 60 additional cases, the smallest increase in its confirmed cases so far. There are now 893 positive cases in South Korea. The KCDC also announced one more death in the country, taking the total to eight.
Majority of the country's cases are linked to the Shincheonji Church of Jesus. The church leader agreed to provide authorities with names of its approximately 200,000 members in South Korea. The government will soon test all the members for coronavirus.
US CDC confirms 53 Covid-19 cases
The US Centers for Disease Control and Prevention (CDC) confirmed a total of 53 Covid-19 cases in the country, as of 24 February.
Of the 53 cases, 14 are in the country, including two new cases in California. The remaining 39 are citizens repatriated from Diamond Princess cruise ship.
New cases in Afghanistan and Spain
Afghanistan confirmed its first case of Covid-19 coronavirus in Herat, a 35-year-old who had recently returned from Qom city in Iran. Afghanistan already imposed restrictions on travel to and from Iran.
Meanwhile, Spain reported its third case in an Italian male on a holiday in Tenerife. The man is currently in isolation.
Coronavirus status in Italy
Italy reported seven deaths in total with 229 total confirmed cases, as of the end of 24 February. The government has put nearly 50,000 people in 11 towns in Lombardy and Veneto under quarantine.
Italian Prime Minister Giuseppe Conte noted that the impact of the coronavirus epidemic on the economy could be 'very strong'.
Diamond Princess updates
NHK reported that another passenger from the Diamond Princess has died, taking the total deaths from the ship to four. The deceased was around 80 years old and from Japan.
The Philippines' Department of Foreign Affairs has sent two flights to repatriate approximately 400 citizens who were on the Diamond Princess cruise.
---
Read death toll update of 24 February here.