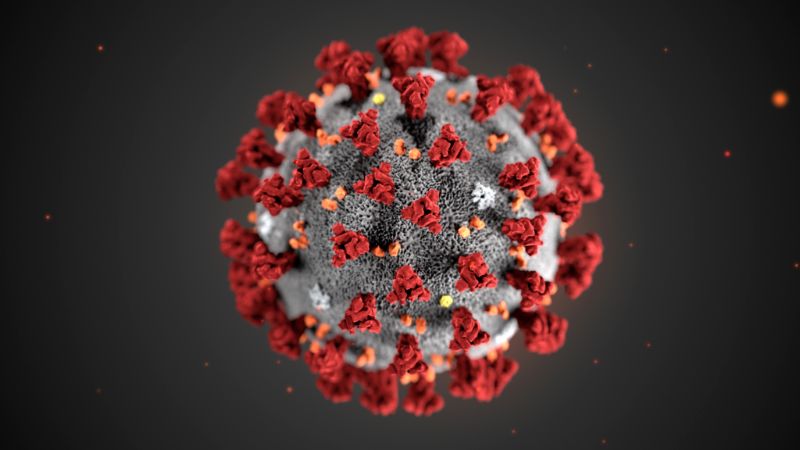 ---
Follow the updates on coronavirus:

Coronavirus timeline of events and latest updates
Coronavirus outbreak: List of affected countries
---
Deaths from the new coronavirus, Covid-19 increased to 1,383, including the latest in Japan, as of the end of 13 February. The total number of deaths in mainland China is 1,380.
The total number of infections reached 64,429, including 63,911 in China, Hong Kong and Macau, 8,030 reported to be severe. Meanwhile, the total number of recoveries stands at 6,886.
On 12 February, Hubei Province, hard-hit by the new coronavirus epidemic, announced an adjustment in the calculation to include clinically diagnosed patients, resulting in a massive jump in the number of cases in the province.
This change is intended to allow quick reporting of cases than waiting for lab confirmation.
Commenting on the change, WHO said in a tweet: "In other words, in Hubei province only, a trained medical professional can now classify a suspected case of COVID19 as a clinically-confirmed case on the basis of chest imaging, rather than a laboratory confirmation.
"In the rest of China and the rest of the world, laboratory confirmation is still required."
Stringent measures in China
At a meeting held on 12 February, the Standing Committee of the Political Bureau of the Communist Party of China (CPC) Central Committee general secretary Xi Jinping called for stringent efforts to prevent and control the outbreak.
The meeting highlighted positive changes in the epidemic situation and urged for further efforts, including more hospital admission capacity, improved treatment, increased medical resources and monitoring.
Furthermore, the government committed to more funds and targeted tax and fee reduction to alleviate pressures on firms.
Efforts to contain coronavirus spread
As part of increased efforts, the government has deployed 2,600 additional medical staff from the armed forces to treat patients at two hospitals in Wuhan.
A total of 21,569 medical workers have been sent to Hubei, as of 12 February, to help fight the outbreak.
A State Council joint task force has called for the regulation of air-conditioning and ventilation systems in offices and public places to control the coronavirus spread.
Huanggang city in Hubei province will lockdown all residential communities and areas to step up its prevention and control measures.
Furthermore, the medical waste disposal capacity in Hubei province is being boosted to limit virus spread.
---
Read death toll update of 13 February here.