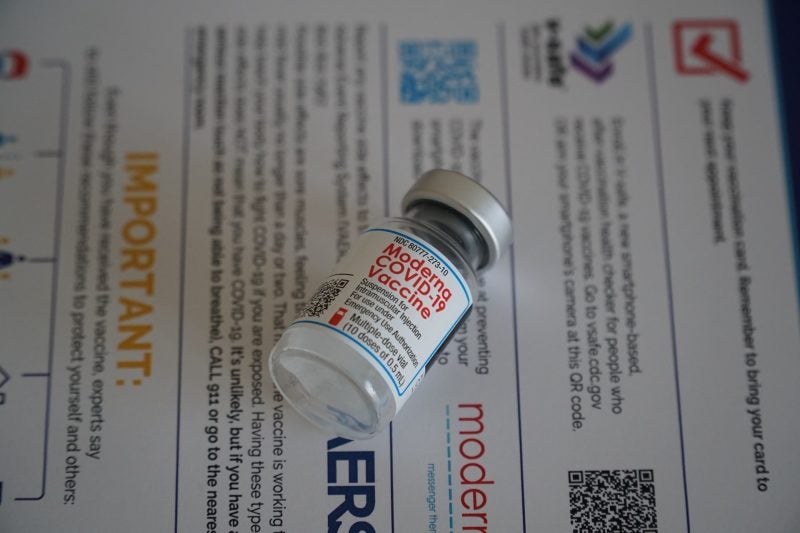 The Committee for Medicinal Products for Human Use (CHMP) of the European Medicines Agency (EMA) has recommended granting variation to the marketing authorization (MA) for Moderna's Spikevax bivalent Original/Omicron BA.1 (mRNA-1273.214) booster for usage in children aged six to 11 years.
The 0.25mL dose of the booster vaccine could potentially be used in the European Union (EU) following authorisation in these children a minimum of three months following a previous Covid-19 vaccination.
The EMA positive opinion is based on clinical findings of mRNA.1273.214, a bivalent Omicron-targeting Covid-19 vaccine of the company.
Moderna's paediatric application is based on clinical trial booster findings for Spikevax, the company's original vaccine.
The application also comprised results data from a 25μg booster vaccine given to children of this age group following an initial vaccine regimen with Moderna's Covid-19 vaccine.
Additionally, the application included findings from a Phase II/III clinical trial of mRNA-1273.214.
According to the data from Phase II/III trials reported in November this year, the company's bivalent Omicron-targeting booster candidates, mRNA-1273.214 and mRNA-1273.222, showed to induce an antibody response superior to a booster dose of a prototype vaccine against Omicron (BA.4-BA.5), mRNA-1273.
Compared to the original strain, these vaccines met non-inferiority immunogenicity criteria.
At present, a Phase II/III trial of mRNA-1273.214 for usage as a booster and initial regimen in children aged six months to five years is progressing.
Preliminary data from this trial is anticipated early next year.
Moderna CEO Stéphane Bancel said: "The recommendation to authorise the use of a booster dose of mRNA-1273.214 in children ages six-11 is crucial to providing protection against Omicron and the emergence of new variants of concern, which is especially important during the winter period in Europe when respiratory diseases are on the rise.
"We are grateful to the CHMP for their review of our submission and look forward to an authorisation decision from the European Commission."
In September this year, the EMA accepted the company's submission for a Conditional Marketing Authorization for a 50µg dose of mRNA-1273.222 in adults aged 12 years and above.
Cell & Gene Therapy coverage on Pharmaceutical Technology is supported by Cytiva.
Editorial content is independently produced and follows the highest standards of journalistic integrity. Topic sponsors are not involved in the creation of editorial content.