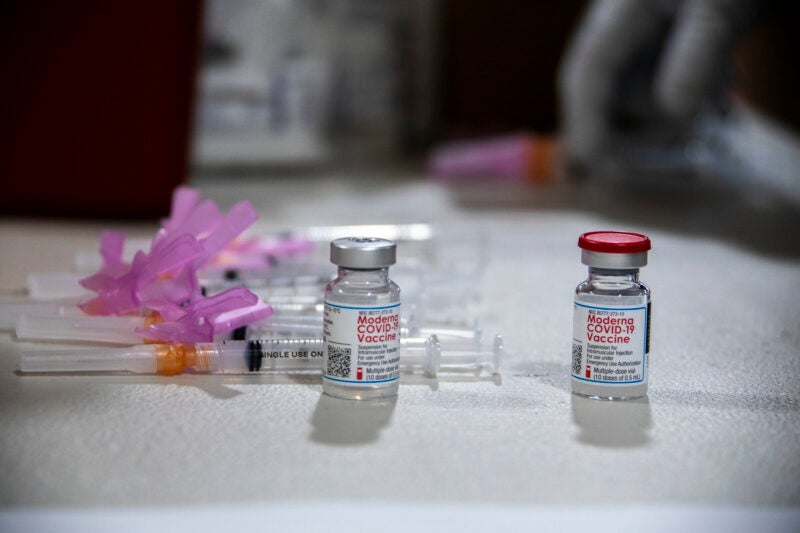 The European Medicines Agency (EMA) has accepted Moderna's submission seeking a variation to the Conditional Marketing Authorization (CMA) for assessing a 50µg dose of the Omicron-based bivalent Covid-19 booster candidate, mRNA-1273.222, for adults aged 12 years and above.
The mRNA-1273.222 vaccine comprises 25µg doses of mRNA-1273 (Spikevax) and a vaccine candidate against the BA.4/BA.5 subvariants of Omicron.
It acts on the original SARS-CoV-2 viral strain and the BA.4/BA.5 strains.
Moderna filed the application based on preclinical findings for mRNA-1273.222 and results from the Phase II/III clinical trial of a bivalent booster shot targeting the Omicron BA.1 subvariant, mRNA-1273.214.
The latest submission comes after the company received approval for mRNA-1273.214 this month.
Moderna has so far obtained authorisations for Omicron-targeting bivalent booster vaccine in the US, Canada, Europe, Australia, South Korea, Switzerland, Japan, Singapore, Taiwan and the UK.
The company is also seeking regulatory approvals across the globe.
Moderna CEO Stéphane Bancel said: "We are proud to announce this filing for the use of our bivalent Covid-19 vaccine targeting the BA.4/BA.5 Omicron subvariants in the European Union.
"Following the recent approval of our BA.1 targeting vaccine in Europe, our BA.4/BA5 Omicron targeting vaccine will now bring a second option to help protect people across Europe as we head into the winter months."
In August, the company filed patent infringement lawsuits against Pfizer and BioNTech in the US District Court for the District of Massachusetts and the Regional Court of Düsseldorf in Germany over messenger ribonucleic acid (mRNA) technology.
Comirnaty, the Covid-19 vaccine of Pfizer and BioNTech, is said to have infringed patents filed by Moderna between 2010 and 2016 for this technology.
Cell & Gene Therapy coverage on Pharmaceutical Technology is supported by Cytiva.
Editorial content is independently produced and follows the highest standards of journalistic integrity. Topic sponsors are not involved in the creation of editorial content.