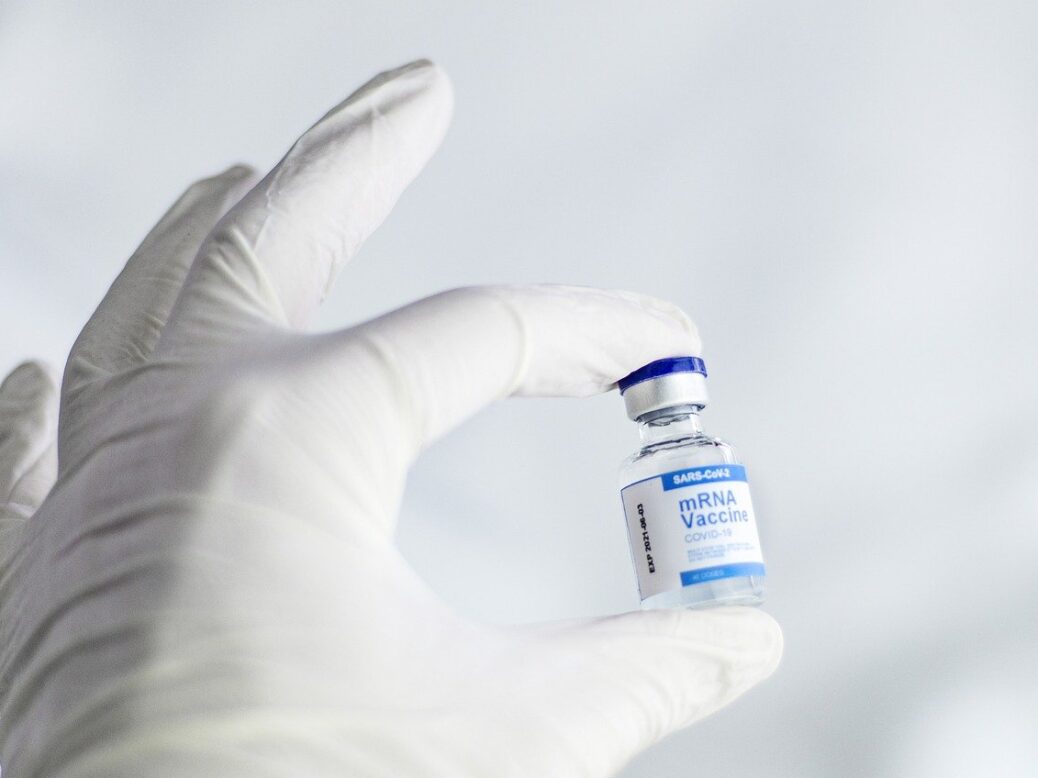 Moderna has filed patent infringement lawsuits in the US District Court for the District of Massachusetts and the Regional Court of Düsseldorf in Germany against Pfizer and BioNTech over messenger ribonucleic acid (mRNA) technology.
Pfizer and BioNTech's Covid-19 vaccine, Comirnaty, is said to have infringed patents filed by Moderna between 2010 and 2016 for its mRNA technology.
This technology was vital for developing Spikevax, an mRNA Covid-19 vaccine of Moderna.
Moderna alleged that Pfizer and BioNTech used this technology without seeking the company's permission to create Comirnaty.
Moderna pledged not to impose its Covid-19-related patents in October 2020 in a bid to provide equitable access across the globe.
Additionally, in March this year, the company updated its obligation when Covid-19 vaccine availability was no longer a barrier to access in many regions globally.
In the 92 low- and middle-income countries in the GAVI COVAX Advance Market Commitment (AMC 92), the company said it will not impose its patents on any Covid-19 vaccines.
Additionally, it expected firms such as Pfizer and BioNTech to respect its intellectual property rights and considered granting them a commercially reasonable licence, if they sought one for other markets.
Moderna noted that Pfizer and BioNTech did not make any such requests.
It has no plans to seek removal of Comirnaty from the market and will not seek an injunction to stop its sale in the future.
Moderna CEO Stéphane Bancel said: "We are filing these lawsuits to protect the innovative mRNA technology platform that we pioneered, invested billions of dollars in creating, and patented during the decade preceding the Covid-19 pandemic.
"This foundational platform, which we began building in 2010, along with our patented work on coronaviruses in 2015 and 2016, enabled us to produce a safe and highly effective Covid-19 vaccine in record time after the pandemic struck."
The latest development comes after Moderna sought emergency use authorization from the US Food and Drug Administration for its BA.4/BA.5 Omicron-targeting bivalent booster vaccine for Covid-19, mRNA-1273.222.
Cell & Gene Therapy coverage on Pharmaceutical Technology is supported by Cytiva.
Editorial content is independently produced and follows the highest standards of journalistic integrity. Topic sponsors are not involved in the creation of editorial content.
Free Whitepaper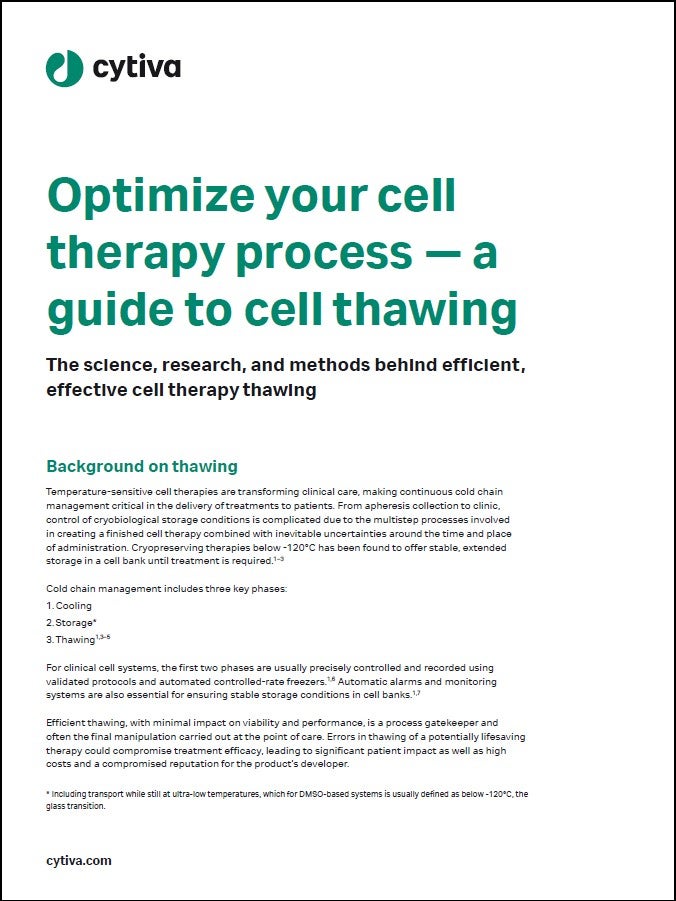 Optimise your cell therapy process: a guide to cell thawing
Typically carried out at the point of care, errors in cell therapy thawing could compromise treatment efficacy, leading to significant patient impact as well as high costs and a compromised reputation for the product's developer. This guide addresses how cell thawing has historically developed into the new techniques used today, along with the physical and biological implications of key metrics and components such as warming rate and ice structure. Also included are reviews of key studies from scientific literature and a consideration of the interactions between cooling and warming rates, as applicable to cell and gene therapies.
by Cytiva Thematic
By clicking the Download Free Whitepaper button, you accept the terms and conditions and acknowledge that your data will be used as described in the Cytiva Thematic privacy policy By downloading this Whitepaper, you acknowledge that we may share your information with our white paper partners/sponsors who may contact you directly with information on their products and services.

Visit our privacy policy for more information about our services, how we may use, process and share your personal data, including information on your rights in respect of your personal data and how you can unsubscribe from future marketing communications. Our services are intended for corporate subscribers and you warrant that the email address submitted is your corporate email address.