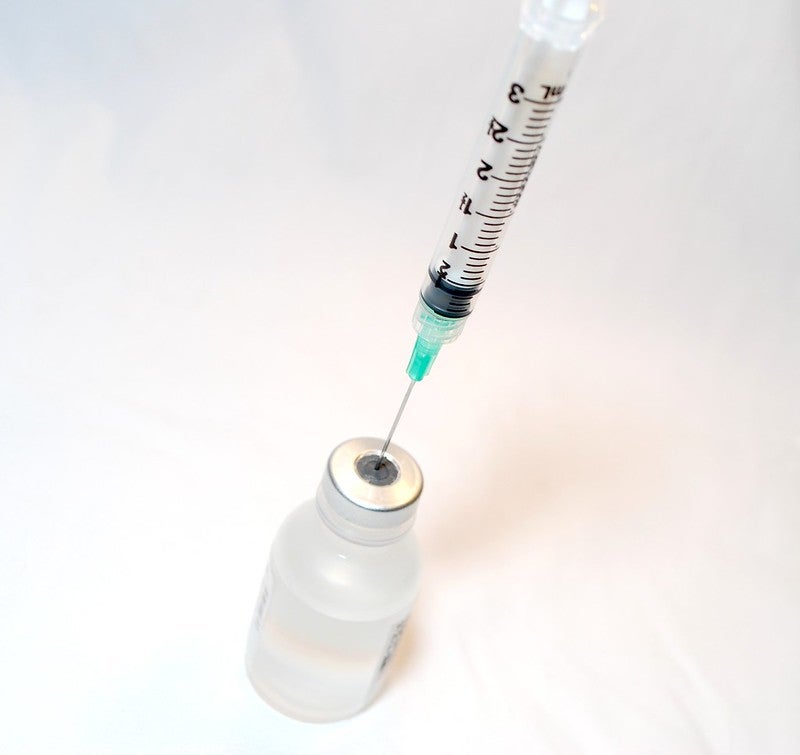 ---
Visit our Covid-19 microsite for the latest coronavirus news, analysis and updates
---
Follow the latest updates of the outbreak on our timeline.
China-based Clover Biopharmaceuticals has formed a research alliance with GlaxoSmithKline (GSK) to further develop its vaccine candidate, Covid-19 S-Trimer, against the novel coronavirus.
As part of the deal, GSK will provide its pandemic adjuvant system to assess the coronavirus vaccine candidate in preclinical studies.
Clover plans to leverage its in-house, commercial-scale cGMP biomanufacturing capabilities in China to scale-up a vaccine for the virus.
Clover Biopharmaceuticals chief strategy officer Joshua Liang said: "At Clover we look forward to evaluating the combination of GSK's pandemic adjuvant system and our S-Trimer as a vaccine candidate.
"Utilising our proprietary Timer-Tag technology that has been shown to be recognised by antibodies produced by multiple previously-infected coronavirus patients, S-Trimer is being rapidly developed to support global efforts in combating this current and any future coronavirus outbreaks."
Earlier this month, Clover announced the generation of the trimeric Spike-protein (S-Trimer) subunit vaccine candidate. The company used a mammalian cell expression system to produce the candidate.
Addition of an adjuvant to certain vaccines is meant to boost the immune response, noted GSK.
GSK Vaccines chief medical officer Thomas Breuer said: "The use of an adjuvant is of particular importance in a pandemic situation since it may reduce the amount of vaccine protein required per dose, allowing more vaccine doses to be produced and therefore contributing to protect more people."
---
See all Coronavirus vaccines and drugs in the pipeline
---
GSK partnered with the Coalition for Epidemic Preparedness Innovations (CEPI) to provide access to its pandemic vaccine adjuvant platform technology. The move is intended to help expedite the development of Covid-19 vaccine candidates.
The University of Queensland in Australia was said to be the first to sign the deal for GSK's technology.