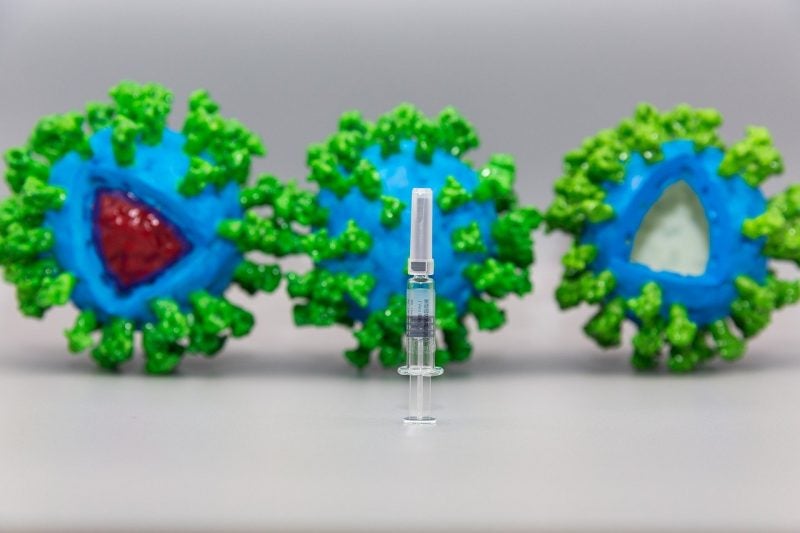 The University of Dundee's Medicines Monitoring Unity (MEMO Research) and the Drug Safety Research Unit (DSRU) in the UK have formed a consortium to track the safety and effectiveness of Covid-19 vaccines.
Named Consortium for Monitoring the Safety and Effectiveness of Covid-19 Vaccines, the collaboration will focus on post-marketing stage to ensure that the products work as predicted.
Postmarketing observational studies will be performed to monitor Covid-19 vaccines' safety and effectiveness. The aim is to gain better insights based on findings from premarketing clinical trials.
DSRU professor Saad Shakir said: "The usual development process for a vaccine, including proving its safety and effectiveness, would be expected to take as long as 12 to 15 years. In order that Covid-19 vaccines can be available as soon as possible, the usual development process will be contracted to a few months.
"This means that prior to release, the efficacy of the vaccine will be assessed using biomarkers and limited clinical data. Therefore, it is essential to conduct thorough monitoring of the safety and effectiveness of the vaccine at the post-marketing stage."
Previously, the DSRU and MEMO Research partnered to monitor the safety of the new vaccines against swine flu during the 2009 pandemic. DSRU also carried out safety surveillance on the seasonal flu vaccine each year since 2014.
This expertise in tracking seasonal influenza and swine flu vaccines' safety is expected to support the post-marketing surveillance of Covid-19 vaccine in real-world conditions.
The consortium intends to invite individuals who have received a Covid-19 vaccine to participate in its study for follow-up. Participants' health will be monitored at set time-points after vaccination.
It is expected that the consortium will expand and talks are underway with other interested organisations.
Earlier this month, the European Commission (EC) unveiled a new strategy focused on advancing the development, manufacturing and deployment of Covid-19 vaccines.