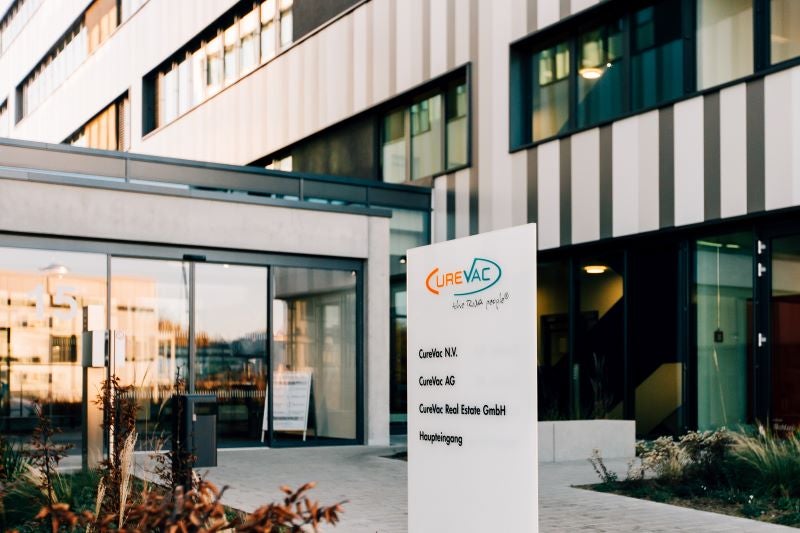 CureVac has filed a patent infringement lawsuit against BioNTech in Germany over intellectual property rights of messenger ribonucleic acid (mRNA) technology.
The mRNA technology was used for the development of the Covid-19 vaccine.
The lawsuit was filed against BioNTech and two of its subsidiaries in the German Regional Court in Düsseldorf.
CureVac sought fair compensation for infringement of a portfolio of its intellectual property rights used to produce and sell BioNTech and Pfizer's mRNA Covid-19 vaccine, Comirnaty.
In a press statement, CureVac said: "CureVac does not seek an injunction nor intend to take legal action that impedes the production, sale or distribution of Comirnaty by BioNTech and its partner Pfizer."
Various inventions deemed vital for the design and development of the Covid-19 mRNA vaccine of BioNTech, among others, are protected by the intellectual property portfolio of CureVac.
These involve mRNA molecule engineering, including sequence modifications to enhance stability and boost protein expression, and mRNA vaccine formulations appropriate for SARS CoV-2 vaccines.
In the past 22 years, CureVac created foundational technology linked to the design, delivery and production of mRNA that has significantly aided in developing safe and efficacious Covid-19 vaccines.
The company noted that its intellectual property rights must be recognised and respected in the form of fair compensation for reinvesting in the further development of mRNA technology and new classes of life-saving therapies underway.
In October last year, the company announced plans to abandon its Covid-19 vaccine development and focus on its partnership with GlaxoSmithKline (GSK) to develop second-generation mRNA vaccine candidates.
Cell & Gene Therapy coverage on Pharmaceutical Technology is supported by Cytiva.
Editorial content is independently produced and follows the highest standards of journalistic integrity. Topic sponsors are not involved in the creation of editorial content.