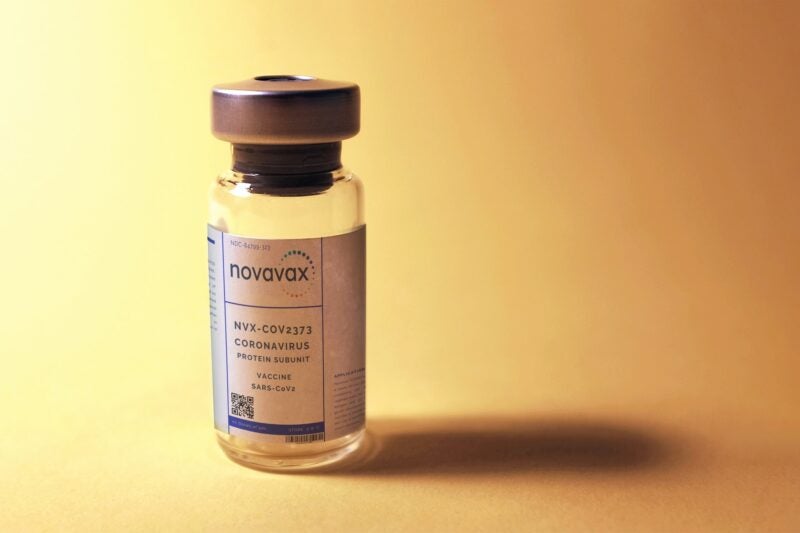 The Drugs Controller General of India (DCGI) has granted emergency use authorization (EUA) to Novavax's Covid-19 vaccine for use in adolescents aged 12 to 18 years in the country.
Serum Institute of India (SII) is producing and commercialising the protein-based vaccine, also called NVX-CoV2373, in India under the brand name Covovax.
As per the latest authorisation, the vaccine is intended for active immunisation to prevent Covid-19 in people of this age group.
The vaccine is made from the genetic sequence of the initial SARS-CoV-2 strain and has purified protein antigen.
The company noted that Covovax is claimed to be the first protein-based vaccine to obtain authorisation for adolescents of this age in the country.
In December last year, Covovax obtained EUA from DCGI for use in adults aged 18 years and older.
Earlier, the World Health Organization had granted emergency use listing (EUL) for the vaccine. 
In a Phase II/III trial that enrolled 460 Indian adolescents aged between 12 and 18 years, Covovax demonstrated to be well-tolerated with a favourable safety profile.  
In addition, Covovax was found to be immunogenic in these subjects in the trial which analysed the vaccine's safety and immunogenicity.
The EUA in India also mentions the Phase III PREVENT-19 paediatric expansion trial underway analysing the vaccine in adolescents in the US.
Novavax president and CEO Stanley Erck said: "We're proud of this first approval in adolescents given the efficacy and safety that our data show in this population and that our Covid-19 vaccine will provide an alternative protein-based vaccine option for individuals 12 years of age and older in India.
"We hope that this authorisation of our Covid-19 vaccine in adolescents is the first of many worldwide so that families have an additional choice built on a well-understood platform used in other vaccines for decades."