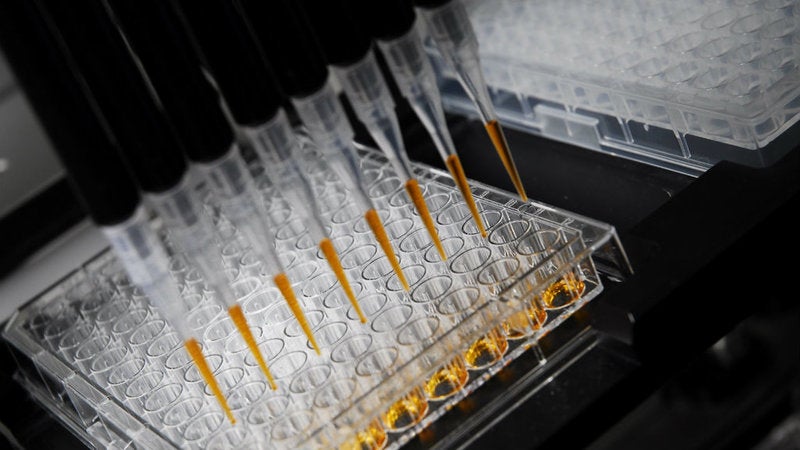 The University of Dundee's drug discovery unit (DDU) has formed an alliance with Korea-based Bukwang Pharmaceutical for the development of a drug to treat Parkinson's disease.
Parkinson's is a neurological disease that affects approximately 6.1 million individuals globally, including 120,000 people in the UK.
Accumulation and misfolding of a small protein in the brain known as α–synuclein plays a key role in the development of the disorder. This phenomenon could lead to nerve cell death.
Findings from a University of Oxford research demonstrated that the USP8 enzyme blocks the natural breakdown of α–synuclein.
In partnership with Dr George Tofaris at University of Oxford, the DDU discovered a range of drug-like molecules that could block USP8 and reduce α–synuclein levels in the brain, paving way for a potential Parkinson's therapy.
DDU head Paul Wyatt said: "This project brings together the clinical and translational research expertise in Oxford with Dundee's professional drug discovery capabilities allowing us to move one stage further towards a treatment."
Under the latest deal, Bukwang Pharmaceutical will further support Dundee-Oxford research via a three-year programme to advance the drug-like molecules towards clinical development.
The partners aim to develop treatments for Parkinson's and other diseases that are known to be associated with α–synuclein pathology.
As per the agreement, Bukwang Pharmaceutical holds an exclusive option to buy global development and commercialisation rights to resulting molecules.
In February this year, DDU entered a drug development partnership focused on tau pathology with Takeda Pharmaceutical. Tau pathology is an underlying characteristic of various neurodegenerative diseases, including Alzheimer's disease.
The unit went on to partner with Boehringer Ingelheim in June to develop proteolysis targeting chimera (PROTAC) based drugs for treating cancer patients.