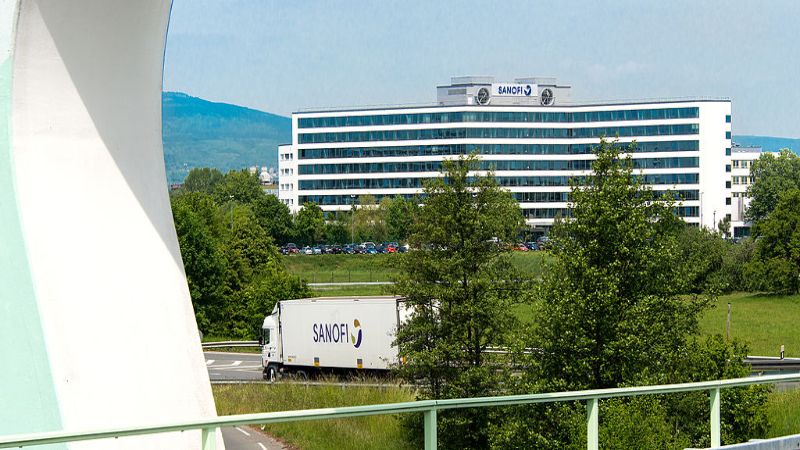 Sanofi and Regeneron Pharmaceuticals' Dupixent (dupilumab) has received approval from China's National Medical Products Administration (NMPA) to treat adults with moderate to severe atopic dermatitis.
The drug is indicated for patients who did not experience adequate disease control using topical prescription therapies or when these therapies are not advisable.
Dupixent is a fully-human monoclonal antibody designed to block the signalling of the interleukin-4 and interleukin-13 proteins. The drug already holds approval in multiple other countries for moderate to severe atopic dermatitis in some patients.
The China approval was based on positive results from the global LIBERTY AD clinical trial programme involving approximately 3,000 patients with inadequately controlled moderate to severe atopic dermatitis.
During the trials, Dupixent was assessed as monotherapy or in combination with topical corticosteroids for safety and efficacy measures, including skin clearance, overall disease severity and itch.
Results from an ongoing Phase III trial in China in adults with moderate to severe atopic dermatitis will also be submitted to NMPA in the second half of next year.
Sanofi CEO Paul Hudson said: "The approval of Dupixent in China offers a new treatment option with an established safety and efficacy profile.
"This is a meaningful advance for patients and their physicians who have struggled to treat the debilitating symptoms of moderate-to-severe atopic dermatitis which can seriously impact quality of life."
Meant for use as a subcutaneous injection, Dupixent will be available as a 300mg dose pre-filled syringe in China.
Apart from atopic dermatitis, Sanofi and Regeneron are assessing dupilumab for a variety of diseases driven by allergic and type 2 inflammation such as asthma, eosinophilic esophagitis and chronic obstructive pulmonary disease.
Regeneron Pharmaceuticals co-founder, president and chief scientific officer George Yancopoulos said: "More than 150,000 people have already been treated with Dupixent globally and today's approval brings this novel treatment to those in China who are in urgent need of new options."
Last October, Sanofi and Regeneron received the European Commission (EC) approval for Dupixent to treat adults with severe chronic rhinosinusitis with nasal polyposis (CRSwNP).