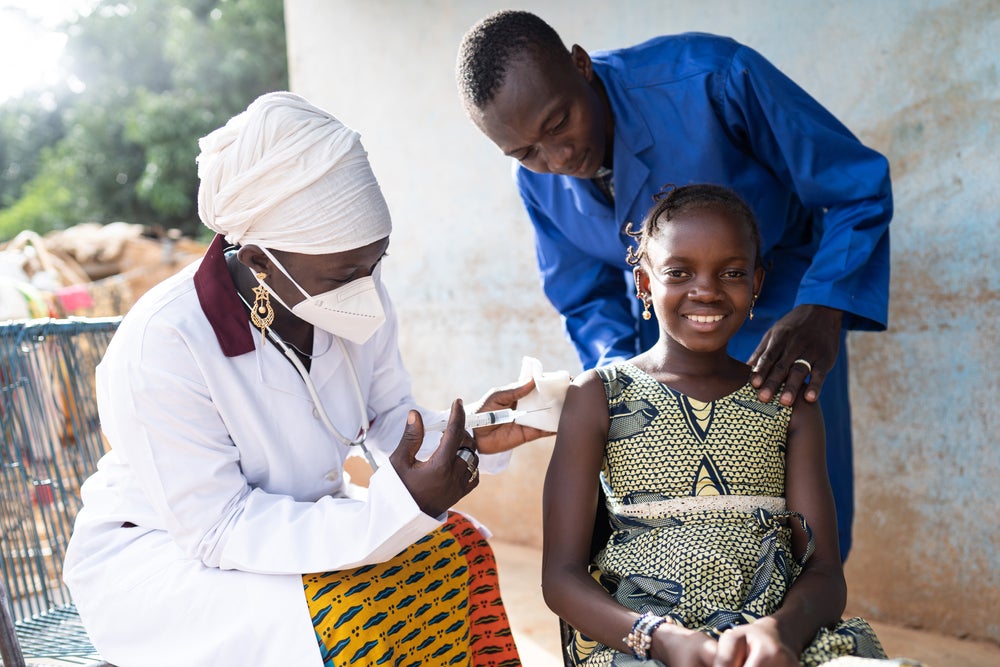 Dyadic International has announced expansion of a licence agreement for its C1-cell protein expression platform with South African consortium Rubic One Health. The expanded licence will include the development of vaccines and therapeutic proteins beyond Covid-19 for human and animal health markets in Africa.
During the Covid-19 pandemic, vaccination rates of many countries in Africa were significantly trailing the rest of the world. The initial agreement between Dyadic and Rubic involved discovery, development, manufacturing, and distribution of Covid-19 vaccines by transferring and licensing of C1 platform technology. The now expanded agreement will enable Rubic to explore other therapeutic avenues in both the human and animal health product markets. The extension of the agreement beyond its original Covid-19 focus will accelerate development timelines, increase productivity, and lower manufacturing costs, according to Dyadic's CEO Mark Emalfarb.
The C1-cell protein production platform is Dyadic's flagship technology. It is based on a microorganism (C1) whose structure confers better growth conditions and enhanced productivity as per the company. C1 can be grown on low-cost synthetic media even at large scales and can express a diverse range of biological molecules including recombinant enzymes, antigens, ferritin nanoparticles, virus-like particles, and therapeutic proteins.
Rubic's expanded licence will be used to boost vaccine and biologic development in Africa – the process of which will be overseen by the University of the Witwatersrand, Johannesburg (Wits) academic team with the support of Wits Health Consortium (WHC).
"It is imperative that African nations acquire and commercialise technology and manufacturing capabilities necessary to deploy preventative and therapeutic treatments for broad populations, both affordably and timely," said Dr. Julian Naidoo, CEO of Rubic One Health.
"Expanding our partnership with Dyadic affords Rubic increased capabilities to rapidly develop, manufacture and distribute a broader portfolio of high-quality human and animal health vaccines and biologic drugs," Naidoo added.