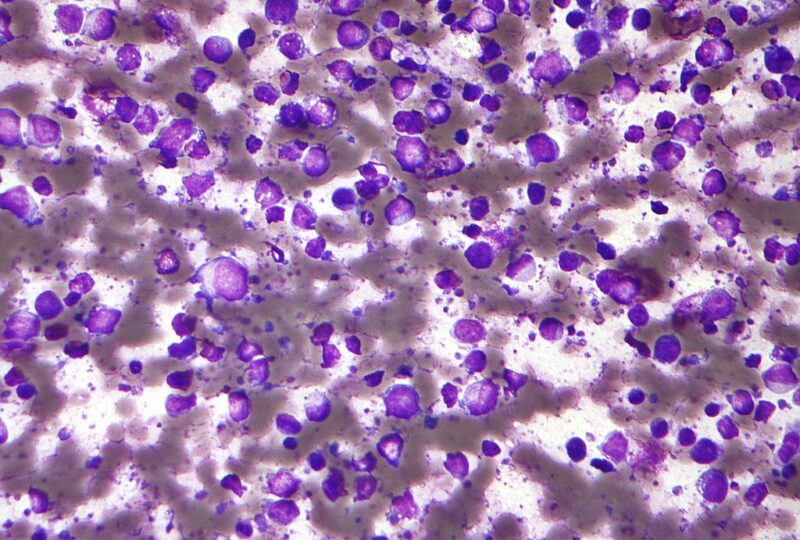 The European Commission (EC) has granted marketing authorization to Bristol Myers Squibb's (BMS) chimeric antigen receptor (CAR) T-cell immunotherapy, Breyanzi (lisocabtagene maraleucel; liso-cel), to treat relapsed or refractory (R/R) diffuse large B-cell lymphoma (DLBCL) in adult patients.
With a specified composition and 4-1BB costimulatory domain, Breyanzi is a cluster of differentiation 19 (CD19)-directed CAR T-cell immunotherapy. 
As per the latest authorisation, the cell therapy is also indicated to treat primary mediastinal large B-cell lymphoma (PMBCL) and follicular lymphoma grade 3B (FL3B) following treatment with two or more lines of systemic therapy.
Breyanzi is administered as a tailored treatment through a single infusion.
It showed continued complete responses in an increased number of R/R LBCL patients with a manageable and distinguished safety profile, BMS noted.
The latest development is based on findings from the multicentre, open-label Phase I TRANSCEND NHL 001 study of Breyanzi in adult individuals with R/R DLBCL, PMBCL and FL3B.
Carried out in the US, the trial analysed the safety, antitumor activity and pharmacokinetics of Breyanzi.
According to the trial findings from 216 subjects who received Breyanzi and were evaluable for efficacy, 73% of them attained achieved a response.
Furthermore, 53% of them had minimal or no detectable lymphoma after receiving the treatment.
The safety of Breyanzi was established based on pooled data from four studies, TRANSCEND NHL 001, TRANSCEND WORLD, PLATFORM and OUTREACH, in R/R LBCL patients.
Neutropenia, anaemia, leukopenia, thrombocytopenia, infection and febrile neutropenia were the most common Grade >3 adverse reactions linked to Breyanzi treatment.
Bristol Myers Squibb chief medical officer Samit Hirawat said: "Breyanzi addresses an ongoing unmet need for patients in Europe battling relapsed or refractory large B-cell lymphoma who have few treatment options that provide long-term remission.
"The EC approval of Breyanzi is a significant step towards bringing the novel and personalised science of CAR T cell therapies to more patients around the world."
In February this year, the US Food and Drug Administration granted priority review to Bristol Myers Squibb's supplemental Biologics License Application (sBLA) for Breyanzi to treat adults with R/R LBCL.
Cell & Gene Therapy coverage on Pharmaceutical Technology is supported by Cytiva.
Editorial content is independently produced and follows the highest standards of journalistic integrity. Topic sponsors are not involved in the creation of editorial content.