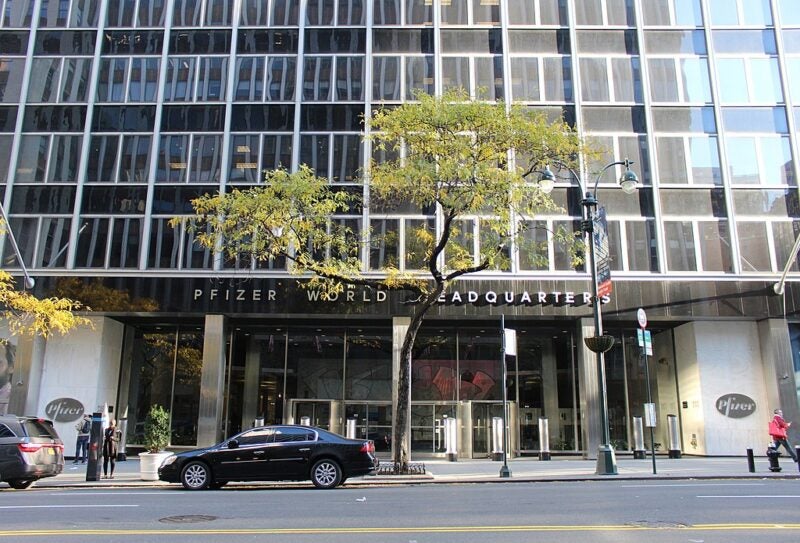 The European Commission (EC) has granted marketing authorization for Pfizer's Lorviqua (lorlatinib) as monotherapy to treat anaplastic lymphoma kinase (ALK)- positive advanced non-small cell lung cancer (NSCLC) patients.
In December last year, the Committee for Medicinal Products for Human Use (CHMP) had provided a positive opinion to grant EC approval for Lorviqua.
The treatment is indicated for use in adult patients who have not received an ALK inhibitor therapy earlier.
A tyrosine kinase inhibitor (TKI), Lorviqua demonstrated to be greatly active in preclinical lung cancer models harbouring chromosomal rearrangements of ALK.
It is specially developed to hinder tumour mutations that steer resistance to various ALK inhibitors and infiltrate the blood-brain barrier.
The latest approval for Lorviqua as first-line treatment is based on the data from the open-label, randomised, parallel, two-arm Phase III CROWN clinical trial.
It enrolled 296 individuals with priorly untreated advanced ALK-positive NSCLC, who were randomised into a 1:1 ratio to receive Lorviqua or Xalkori monotherapy.
Findings showed that the treatment with Lorviqua lowered disease progression or mortality risk by 72% versus Xalkori (crizotinib).
The secondary endpoint of confirmed objective response rate (ORR) was found to be 76% in the Lorviqua arm versus 58% in the Xalkori arm.
Furthermore, in individuals with measurable brain metastases, 82% of subjects who received Lorviqua had an intracranial response as against 23% treated with Xalkori.
Pfizer Oncology global president and general manager Andy Schmeltz said: "For more than a decade, Pfizer has worked tirelessly in its pursuit to help transform the trajectory for people living with advanced, biomarker-driven lung cancers.
"The European Commission's approval of Lorviqua as a first-line therapy is a significant milestone that we hope will help bring a needed and meaningful difference to those impacted by this deadly disease in Europe."
In March last year, the US Food and Drug Administration (FDA) extended Lorbrena's approval as first-line therapy for ALK-positive NSCLC.
Cell & Gene Therapy Coverage on Pharmaceutical Technology supported by Cytiva.
Editorial content is independently produced and follows the highest standards of journalistic integrity. Topic sponsors are not involved in the creation of editorial content.