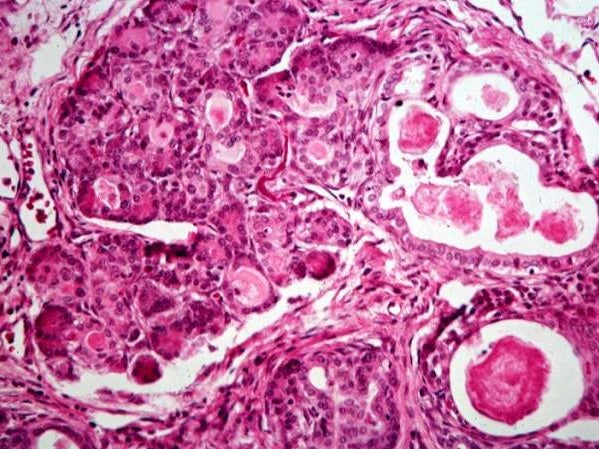 Vertex Pharmaceuticals has received approval from the European Commission (EC) to expand the indication of its Orkambi to treat paediatric patients suffering from cystic fibrosis (CF).
The indication covers children aged two to five years with two F508del mutation copies.
Orkambi is a combination of lumacaftor and ivacaftor. Lumacaftor increases the mature protein amount at the cell surface by targeting the F508del-CFTR protein defect, while ivacaftor boots the CFTR protein function upon reaching the cell surface.
The drug holds EC approval for CF patients aged six and above with two copies of the F508del mutation.
Vertex Pharmaceuticals chief medical officer and Global Medicines Development and Medical Affairs executive vice-president Reshma Kewalramani said: "Today's approval by the European Commission brings us one step closer to our goal of bringing treatment to all people living with CF.
"By treating the underlying cause of disease early, we can potentially modify its course and offer patients the chance of improved outcomes."
"Today's approval by the European Commission brings us one step closer to our goal of bringing treatment to all people living with CF."
The latest regulatory approval of Orkambi comes after review of findings from a Phase III open-label safety clinical trial performed in 60 patients.
Results demonstrated lumacaftor combined with ivacaftor was generally well tolerated for 24 weeks. The safety profile in the paediatric population was observed to be consistent with that in patients aged six years and older.
The most common adverse event during the trial was cough, with majority of the events being mild or moderate in severity.
Four patients experienced serious adverse events, while three had to discontinue treatment because of increased transaminases without concurrent rise in total bilirubin.
In November last year, the company secured the EC approval for another cystic fibrosis drug Symkevi.
A combination of ivacaftor and tezacaftor, Symkevi is indicated for patients with specific mutations in the cystic fibrosis transmembrane conductance regulator (CFTR) gene.
Additional reporting by Allie Nawrat: 
This EC approval follows the US Food and Drug Administration approving Orkambi for patients aged between two and five based on the same phase III data in August last year.
Despite EC approval, Orkambi remains unavailable under the UK's National Health Service.
Vertex and the UK's pricing regulator the National Institute of Health and Care Excellence (NICE) have failed to reach an agreement over the pricing of the drug.
The latest round of negotiations in July despite Vertex offering a lower, undisclosed price for the combination drug.