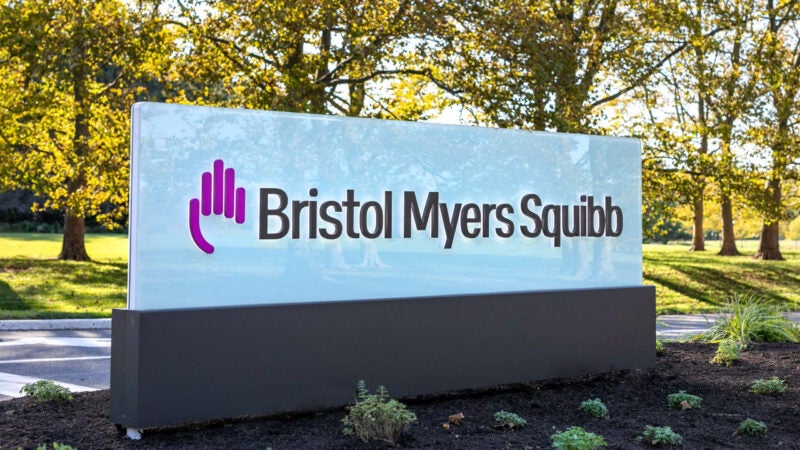 The European Commission (EC) has granted approval for Bristol Myers Squibb's (BMS) fixed-dose combination, Opdualag (nivolumab and relatlimab), as first-line therapy to treat advanced (unresectable or metastatic) melanoma.
The treatment is indicated for usage in adult and adolescent patients aged 12 years and above with tumour cell PD-L1 expression less than 1%.
This approval is based on an exploratory assessment of findings from the international, randomised, double-blind Phase II/III RELATIVITY-047 clinical trial.
According to the trial data, Opdualag treatment resulted in more than doubled median progression-free survival (PFS) versus a validated standard of care of nivolumab monotherapy.
The study met its primary endpoint of PFS in the all-comer group.
In the Opdualag arm, median PFS was 6.7 months versus three months for subjects who were given nivolumab monotherapy.
Additionally, no new safety events linked to the combination treatment were reported versus nivolumab monotherapy.
Fatigue, musculoskeletal pain, rash, arthralgia diarrhoea and pruritus among others were found to be the most prevalent adverse reactions in the trial.
With the approval, Opdualag can be used in all member states of the European Union and Norway, Iceland and Liechtenstein.
Opdualag is a fixed-dose combination of nivolumab and relatlimab. Nivolumab is an inhibitor of PD-1 while relatlimab is a new LAG-3-blocking antibody.
Bristol Myers Squibb Global Drug Development executive vice-president and chief medical officer Samit Hirawat said: "Opdualag is now the first approved LAG-3-blocking antibody combination for advanced melanoma in the European Union.
"The RELATIVITY-047 study demonstrated the important benefit of inhibiting both LAG-3 and PD-L1 with our novel immunotherapy combination."
The latest development comes after the company received the US Food and Drug Administration approval for Sotyktu (deucravacitinib) for treating adults with moderate-to-severe plaque psoriasis.