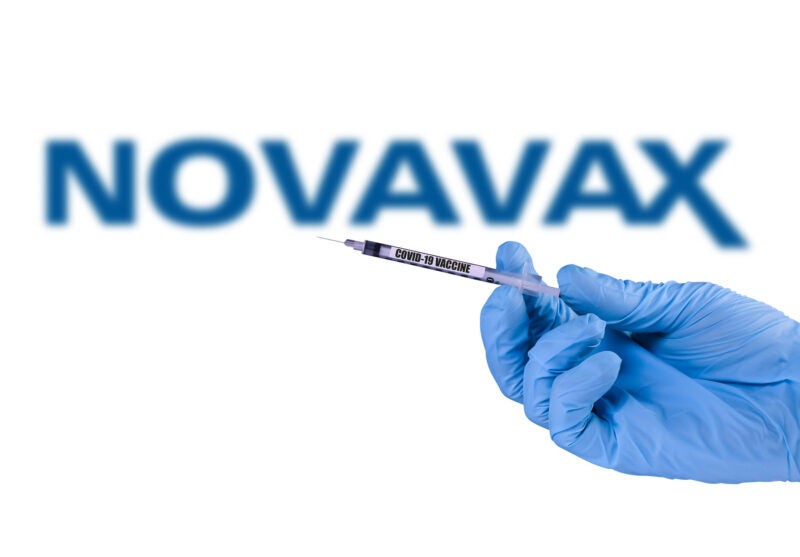 The European Commission (EC) has granted approval for the expanded conditional marketing authorization (CMA) of Novavax's Covid-19 vaccine, Nuvaxovid (NVX-CoV2373), in the European Union (EU) for adolescents of the age 12 to 17 years.
A protein-based vaccine, NVX-CoV2373 is made from the genetic sequence of the SARS-CoV-2 virus' first strain.
The latest development comes after the Committee for Medicinal Products for Human Use of the European Medicines Agency granted a positive recommendation in June this year.
In April this year, the company sought CMA expansion from the EC for the vaccine use in adolescents.
The CMA was based on findings from the paediatric expansion of Phase III PREVENT-19 clinical trial of 2,247 adolescents of the age 12 to 17 years at 73 sites in the US.
The trial analysed the safety, immunogenicity and efficacy of the vaccine.
Data showed that the vaccine met the primary immunogenicity endpoint and offered overall clinical efficacy of 80% when the Delta variant of the virus was prevalent in the region.
Furthermore, the vaccine was found to be well-tolerated in the initial safety findings from the study.
Tenderness/pain at the injection site, headache, myalgia, fatigue and malaise were the most common adverse reactions reported.
No rise in reactogenicity in younger adolescents aged 12 to less than 15 years was observed compared to subjects aged 15 to less than 18 years.
In December last year, the EC granted CMA for the vaccine for Covid-19 prevention in people of the age 18 years and above.
Novavax president and CEO Stanley Erck said: "With this authorisation, we are extremely pleased to be able to offer our Nuvaxovid Covid-19 vaccine to adolescents in the EU.
"Our protein-based vaccine was developed using an innovative approach to traditional technology and has demonstrated efficacy and safety in both adolescents and adults."