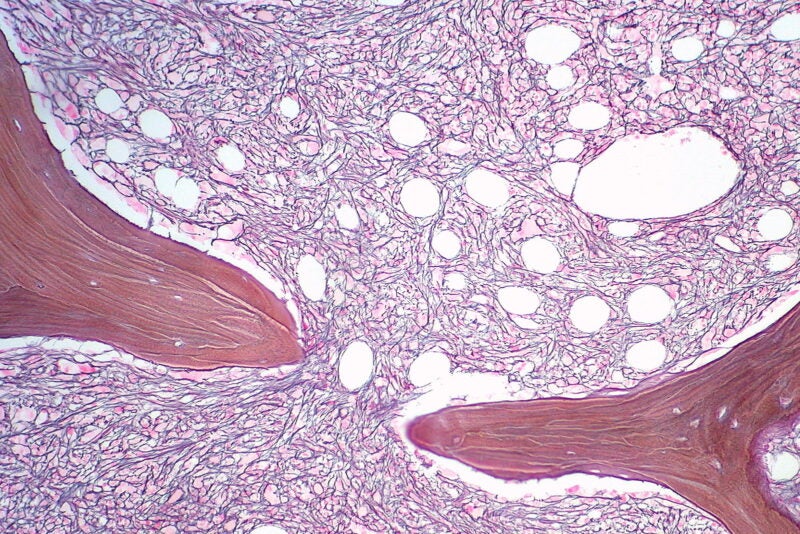 The European Commission (EC) has granted orphan medicinal product designation for Karyopharm Therapeutics and the Menarini Group's Nexpovio (selinexor) to treat myelofibrosis (MF).
An oral inhibitor of exportin 1 (XPO1), Nexpovio works by selectively attaching to hindering the nuclear export protein XPO1.
It prevents the tumour suppressor, growth regulatory and anti-inflammatory proteins' nuclear export, causing their build-up in the nucleus and boosting their anti-cancer activity in the cell.
Karyopharm is currently assessing selinexor as a single agent in priorly treated MF patients and, along with ruxolitinibin, individuals who are naïve to treatment.
The companies signed an exclusive licensing agreement in December 2021.
Under this agreement, Menarini agreed to oversee the commercialisation of Nexpovio's all existing and future indications in the UK, Switzerland, European Economic Area, CIS countries, Latin America and Turkey.
In May 2022, the US Food and Drug Administration (FDA) granted orphan drug designation for selinexor in MF indication.
The therapy is commercialised in the US as Xpovio.
Karyopharm chief medical officer Reshma Rangwala said: "We are very pleased to receive orphan medicinal product designation from the EC for selinexor for the treatment of myelofibrosis.
"Building on our recent orphan drug designation from the FDA, this recognition continues to reinforce the significant unmet need for a drug with a novel mechanism of action like selinexor for this devastating disease.
"Our clinical plans remain on track, and we look forward to the continued development of selinexor in MF."
A rare kind of bone marrow cancer, MF disrupts the normal production of blood cells in the body. It leads to widespread bone marrow scarring, causing severe anaemia.
In July 2019, the FDA approved Xpovio for treating relapsed or refractory multiple myeloma in adult patients.