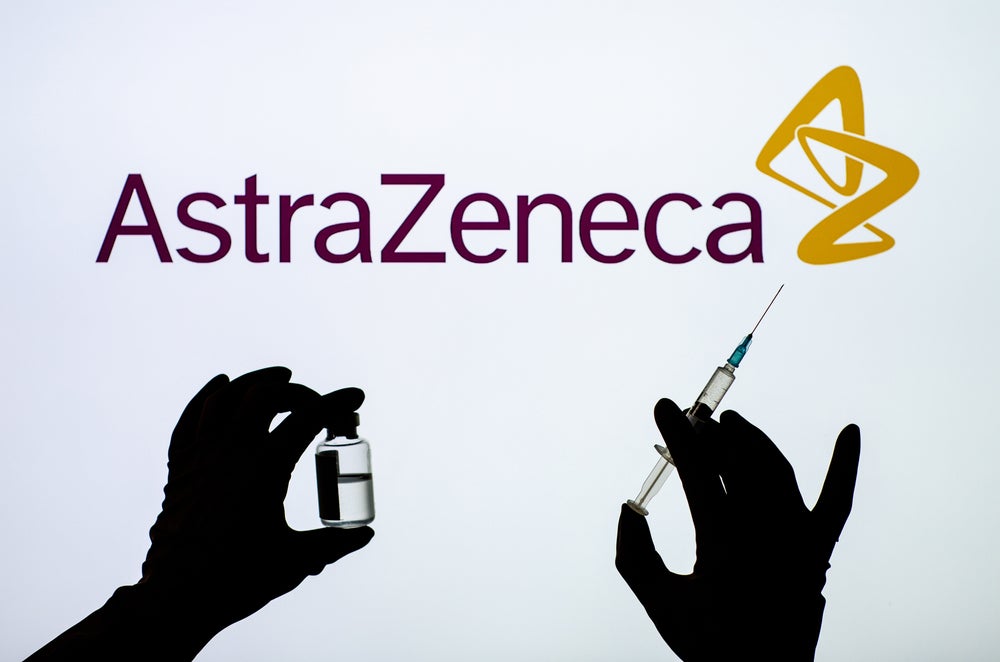 The European Union (EU)'s healthcare regulator the European Medicines Agency (EMA) has granted AstraZeneca (AZ) and the University of Oxford conditional marketing authorisation for their two-dose Covid-19 vaccine.
The decision was based on an assessment by the EMA's Committee for Medicinal Products for Human Use of the vaccine's efficacy and safety data. This included results from four clinical trials carried out in the UK, Brazil and South Africa in a total of 24,000 participants.
This brings the total number of emergency-approved Covid-19 vaccines in the EU to three. The EMA granted conditional marketing authorisation to Pfizer and BioNTech's and Moderna's vaccines in late December and early January respectively. UK regulator the Medicines and Healthcare products Regulatory Agency has approved the same three vaccines but approved the AstraZeneca/Oxford jab at the end of December.
EMA executive director Emer Cooke commented: "With this third positive opinion, we have further expanded the arsenal of vaccines available to EU and EEA [European economic area] member states to combat the pandemic and protect their citizens.
"As in previous cases, the CHMP has rigorously evaluated this vaccine, and the scientific basis of our work underpins our firm commitment to safeguard the health of EU citizens."
AstraZeneca CEO Pascal Soriot said: "Today's recommendation underscores the value of AstraZeneca's Covid-19 vaccine which is not only effective and well-tolerated, but also easy to administer and, importantly, protects fully against severe disease and hospitalisations."
Professor Andrew Pollard, director of the AZ vaccine's original developer the Oxford Vaccine Group and chief investigator of the Oxford vaccine trials Professor Andrew Pollard stated: "The recommendation by the EMA is an important milestone in extending access to the Oxford/AstraZeneca vaccine in our region and providing further endorsement that, after the rigorous scrutiny of regulators, the vaccine can be used to help protect populations from the coronavirus pandemic."
The EMA decided to approve the AstraZeneca/Oxford vaccine for all adults aged over 18s. This comes within a day of the German healthcare regulator the Robert Koch Institute stating that in Germany the AstraZeneca/Oxford vaccine should only be used in adults aged under 65.
The Robert Koch Institute believes there was insufficient data to determine how effective the vaccine is in over-65s. As reported by the Guardian, AstraZeneca has responded that the reason why there were lower numbers of over-65s in their trials is because they were recruited later as the researchers wanted to make sure the vaccine was safe before administering it to their age group.
The approval comes in the midst of a public row between the EU and AstraZeneca regarding Covid-19 vaccine supply shortages.