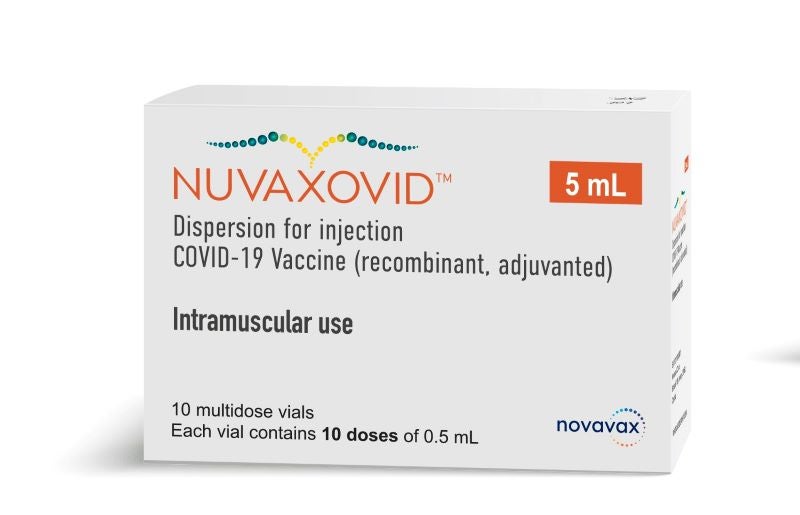 The European Medicines Agency's (EMA) Committee for Medicinal Products for Human Use (CHMP) has recommended granting expanded conditional marketing authorization (CMA) for Novavax's Covid-19 vaccine, Nuvaxovid (NVX-CoV2373), as a booster in adults aged 18 years and above.
According to the recommendation, the vaccine is intended for usage as a homologous and heterologous booster for active immunisation for the prevention of Covid-19 in people of this age group in the EU. 
The committee's opinion is based on findings from two Phase II clinical trials in Australia and South Africa, as well as the COV-BOOST trial sponsored by the UK.
In the Phase II trials, a single booster dose of Nuvaxovid was given to healthy adults nearly six months following the initial two-dose vaccine regimen with the vaccine.
According to the findings, the third dose elicited higher responses in line with or above levels linked to protection in Phase III trials.
Additionally, when administered as a heterologous third booster in the COV-BOOST trial, the vaccine stimulated a strong antibody response.
In December last year, the vaccine received CMA from the European Commission (EC) for use in adults aged 18 and above.
The CMA for the vaccine was expanded in July this year for use in adolescents aged 12 to 17 years.
Novavax president and CEO Stanley Erck said: "This recommendation is a critical step towards being able to offer the first protein-based Covid-19 vaccine registered for use as both a primary series and booster regardless of previous vaccine history in the EU.
"As Covid-19 continues to evolve, we are committed to increasing global access to diversified vaccine options."
In August, New Zealand's Medsafe granted expanded provisional approval for the vaccine as a heterologous and homologous booster in adults.