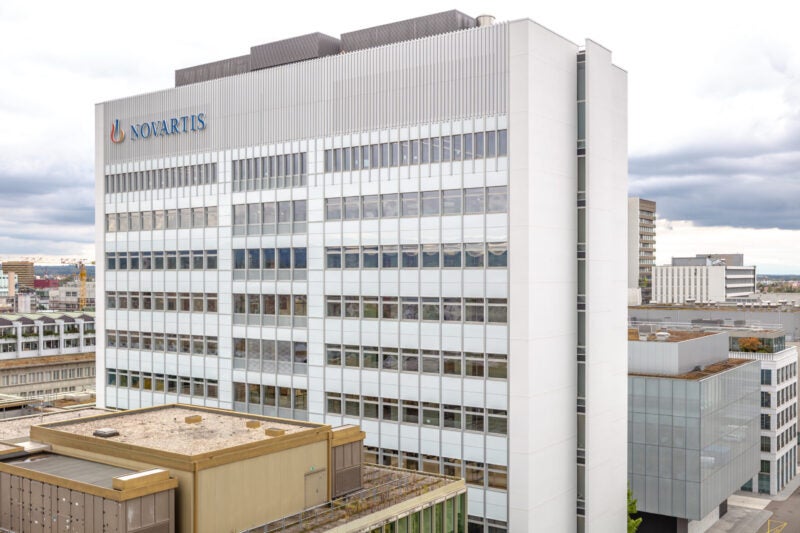 The European Medicines Agency's (EMA) Committee for Medicinal Products for Human Use (CHMP) has recommended granting marketing authorization to Novartis' Tabrecta (capmatinib) as a monotherapy to treat advanced non-small cell lung cancer (NSCLC).
Tabrecta is indicated for such patients with alterations causing mesenchymal-epithelial-transition factor gene (MET) exon 14 (METex14) skipping who need systemic therapy after previous treatment with immunotherapy and/or platinum-based chemotherapy.
In 2009, Novartis licensed Incyte discovered Tabrecta, a kinase inhibitor that acts on MET.
The CHMP adopted the positive opinion based on findings from the multicentre, non-randomised, open-label Phase II GEOMETRY mono-1 clinical trial in adults with EGFR wild-type, ALK-negative rearrangement, advanced NSCLC with alterations that lead to MET exon-14 skipping.
The trial subjects were given an oral 400mg twice-a-day dose of capmatinib.
According to the study results, an overall response rate (ORR) of 51.6% was attained in 31 subjects treated with Tabrecta as second-line therapy in the METex14 skipping pre-treated population.
Furthermore, an ORR of 44% was reported in all 100 priorly-treated subjects, which included individuals who received one or two previous lines of systemic therapy.
Peripheral oedema, fatigue, nausea, dyspnea, vomiting, reduced appetite and back pain were the most common treatment-associated adverse events (AEs) reported in the trial.
Novartis Innovative Medicines International president and chief commercial officer President Marie-France Tschudin said: "Through research and targeted therapies like Tabrecta, we are working to change that statistic and make a positive impact on the lives of people affected by cancer around the world.
"The announcement represents an important step forward for people in the European Union with previously-treated advanced NSCLC having alterations leading to METex14 skipping."
The latest move comes after the European Commission (EC) approved the company's Beovu (brolucizumab) for the treatment of visual impairment caused by diabetic macular oedema.