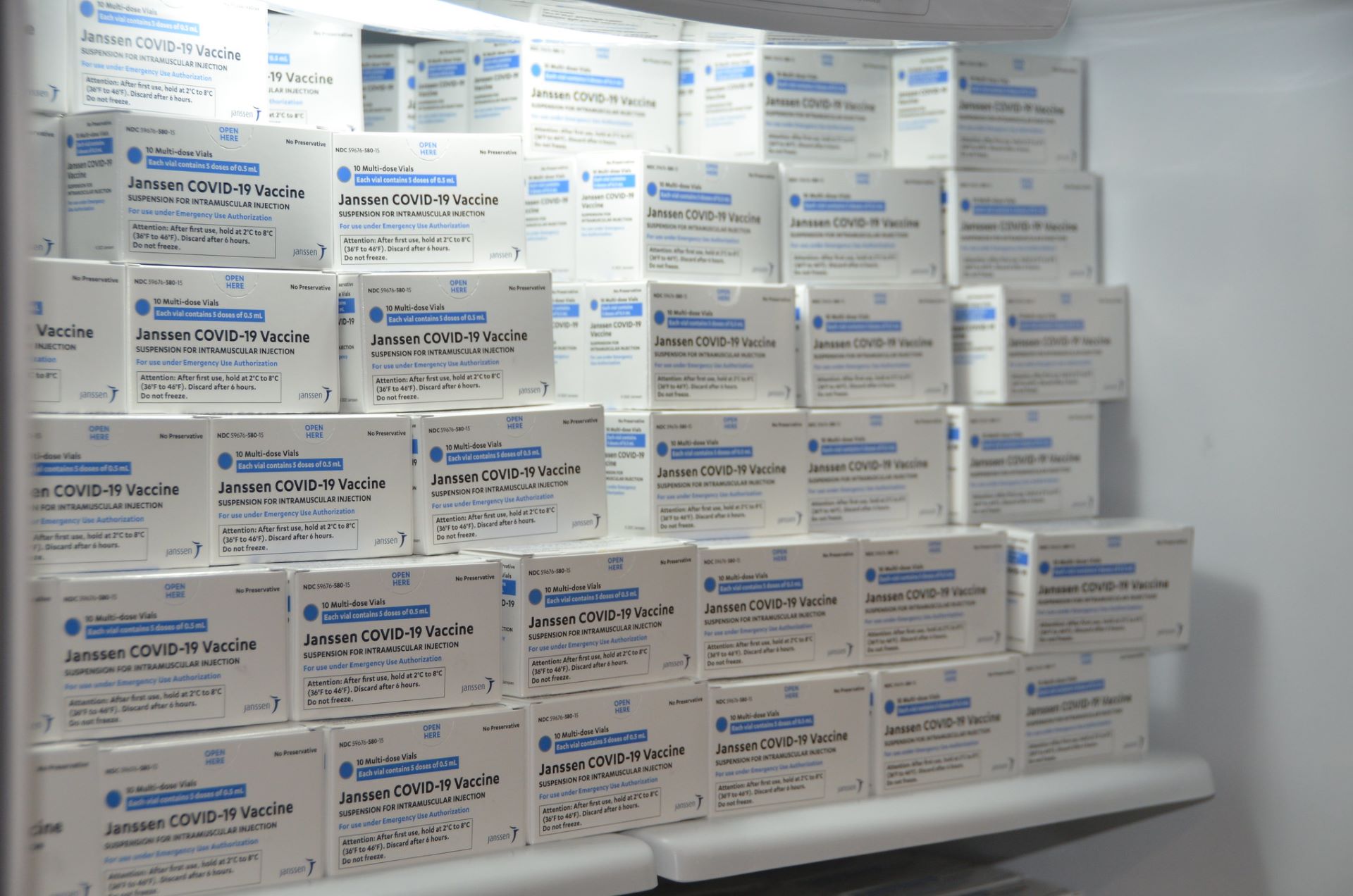 The European Medicines Agency (EMA) has initiated review of Johnson & Johnson's (J&J) single-shot Covid-19 vaccine over reports of rare blood clots in four individuals in the US.
The company noted that it is aware of the blood clot issue linked to the vaccine and is working with the agency to analyse the data and make available necessary information, Reuters reported.
In an emailed statement to the news agency, J&J said: "At present, no clear causal relationship has been established between these rare events and the Janssen Covid-19 vaccine."
According to EMA, of the four serious cases of clotting and low platelets, three were reported in the US during the vaccine rollout from J&J's Janssen unit while one person had died from a clotting disorder during the clinical trial.
The US Food and Drug Administration (FDA) noted that it is aware of the serious blood clot reports and said that these conditions could have various causes.
Meanwhile, the EMA's safety committee is also analysing how AstraZeneca's Covid-19 vaccine is linked to very rare cases of unusual blood clots and noted that reports of capillary leak syndrome in individuals receiving AstraZeneca vaccine are being reviewed.
Capillary leak syndrome leads to blood vessel swelling and causes a drop in blood pressure.
Last week, the Philippines Department of Health (DOH) adopted the FDA's recommendation to temporarily put the use of the AstraZeneca vaccine on hold for individuals aged below 60 years.
In a separate development, Pfizer and BioNTech have sought an expansion of the emergency use authorization (EUA) from the US FDA for use of their vaccine in adolescents aged 12 to 15 years.
Separately, the Drug Regulatory Authority of Pakistan (DRAP) has granted EUA to Chinese company Sinovac Biotech's CoronaVac.
Meanwhile, the China National Biotec Group Company (CNBG) received regulatory approval to progress to human testing in China for its third Covid-19 vaccine candidate.
CNBG said that the manufacturing of this protein-based candidate does not need high biosafety level facilities.