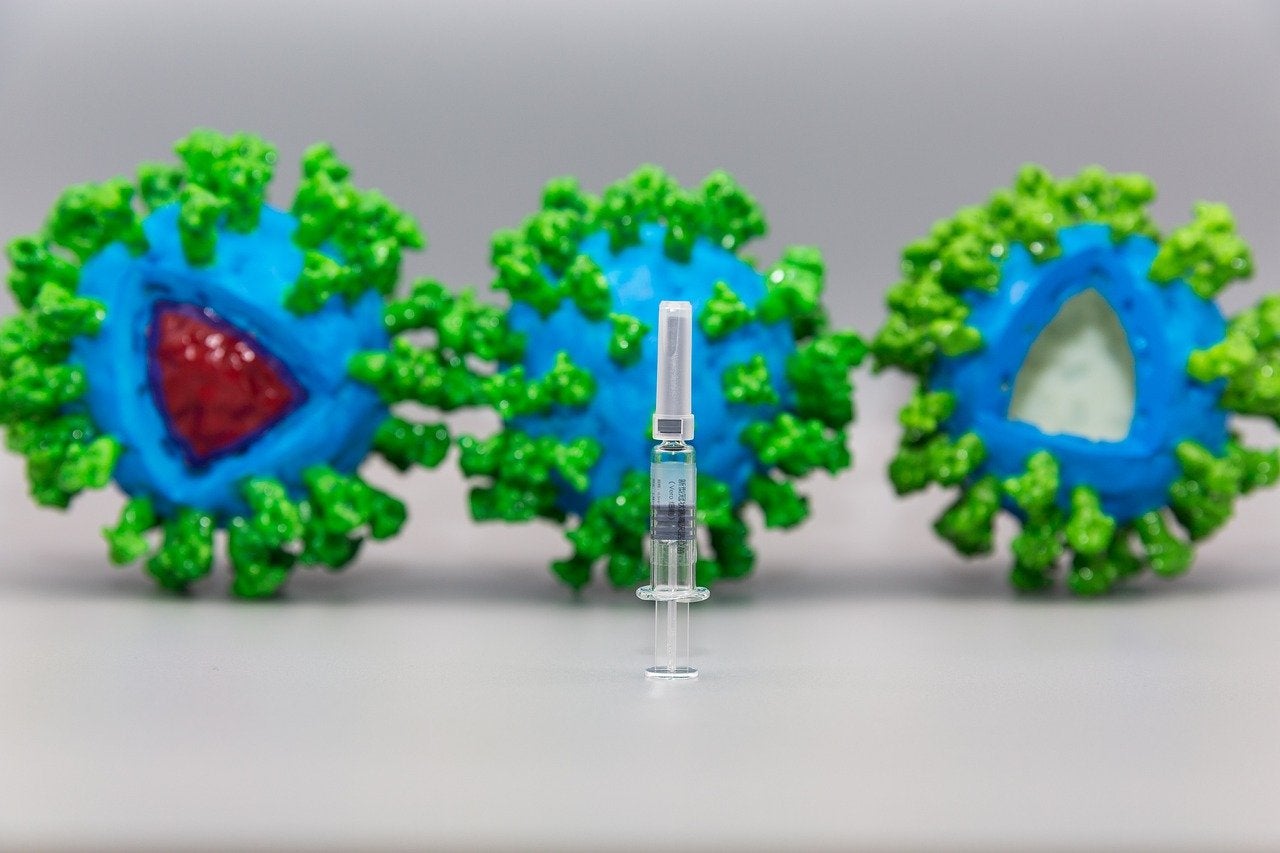 The European Medicines Agency's (EMA) Committee for Medicinal Products for Human Use (CHMP) has initiated a rolling review of Janssen and Cilag International's Covid-19 vaccine candidate, Ad26.COV2.S.
The vaccine candidate has genetic instructions for the spike (S) protein present on the surface of SARS-CoV-2 virus.
Ad26.COV2.S can potentially prepare the body to defend itself against infection.
The latest development of starting the rolling review derives from preliminary data obtained from laboratory studies and early clinical studies in adults.
According to these studies, the vaccine can trigger the production of antibodies and immune cells that target the SARS-CoV-2 coronavirus.
On administering the vaccine candidate, a person's cells will read the genetic instructions and produce the spike protein.
Their immune system will then treat this protein as foreign and produce antibodies and T-cells against it.
Later if the person comes into contact with SARS-CoV-2, the immune system will recognise the virus and be prepared to attack it.
The antibodies and immune cells can provide protection against Covid-19 as they can potentially kill the virus, prevent its entry into the body's cells and destroy infected cells.
At present, Janssen is carrying out trials in people to evaluate the safety and immunogenicity and effectiveness of the vaccine candidate.
EMA will analyse the data from these and other clinical trials when they become available.
A rolling review, a regulatory tool used to expedite the evaluation of promising medicine during a public health emergency, will be carried out until adequate data is obtained for a formal marketing authorisation application.
EMA will evaluate the vaccine's compliance with the usual standards for effectiveness, safety and quality.
Last month, Aspen's South African subsidiary Aspen Pharmacare signed a preliminary agreement with Janssen Pharmaceuticals and Janssen Pharmaceutica for the technical transfer and proposed commercial manufacture of their Covid-19 vaccine candidate.