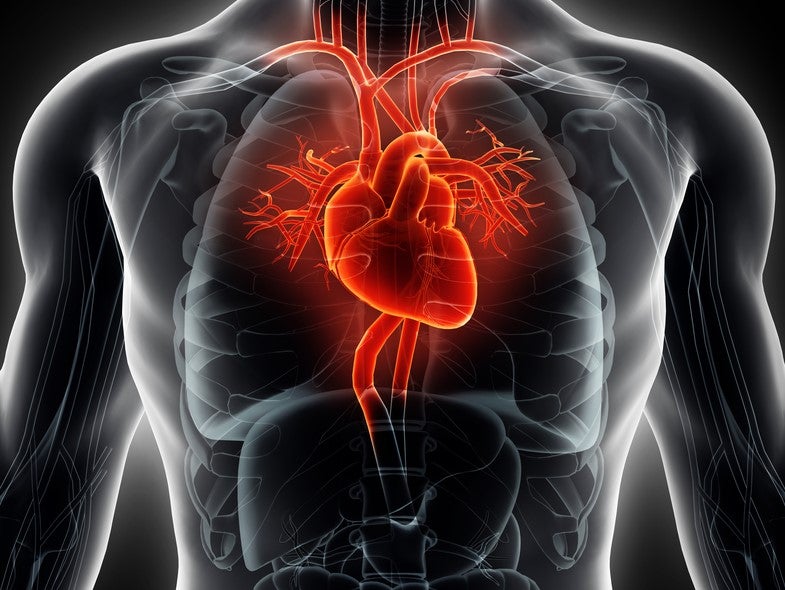 The US Food and Drug Administration (FDA) has approved a label expansion for Amarin's Vascepa (icosapent ethyl) based on its efficacy in reducing the risk of cardiovascular (CV) events in patients already treated with various cholesterol lowering therapies.
The new indication for Vascepa is as an adjunct to maximally tolerated statin therapy to decrease the risk of various CV events, such as heart attacks, stroke, unstable angina and coronary revascularization.
The drug is indicated for patients with elevated triglyceride levels, established CV disease or diabetes, and at least two additional risk factors for CV disease. Vascepa is the first and only drug approved for this indication, said Amarin.
The FDA originally approved Vascepa in 2013 alongside dietary changes to reduce triglyceride levels in adult patients with severe hypertriglyceridemia.
Amarin CEO and president John F. Thero said: "We at Amarin are excited and gratified to now have the opportunity to introduce Vascepa as a new FDA-approved treatment option to reduce the persistent cardiovascular risk that many patients face despite use of statins with other contemporary standard-of-care therapies.
"For the first time, physicians, patients and payers have an FDA-approved treatment option beyond cholesterol lowering that has been demonstrated to significantly reduce major adverse cardiovascular events when used on top of a statin."
The FDA's decision was based upon the results of the REDUCE-IT study studying Vascepa's effect on the time to the first occurrence of CV events. Approximately 22% of patients in the control arm who were treated with statins or other cholesterol lowering therapy, but not Vascepa experienced a major adverse CV event (MACE), defined as stroke, heart attack, coronary revascularization, unstable angina hospitalisation and CV death – only 17.2% of the Vascepa arm experienced a five-point MACE.
The results showed that 14.8% of the control had a three-point MACE of CV death, heart attack or stroke, compared to 11.2% for the drug group. Across all the single MACE secondary endpoints, the incidence rate was lower in the Vascepa group than the control arm.
Lead investigator of the REDUCE-IT study, professor of medicine at Harvard Medical School and executive director of Brigham and Women's Hospital's Interventional Cardiovascular Programs Deepak L. Bhatt said "The FDA approval of icosapent ethyl as an addition to statin therapy to reduce the risk of cardiovascular events is a major milestone in cardiovascular prevention.
"Nothing this significant has happened in the world of cardiovascular prevention since the introduction of statins nearly three decades ago. Many patients stand to benefit from this historic advance in care."
As a result of this approval, Amarin has adjusted its revenue guidance for 2019 from a range of $380-$420m to £410-$425m.