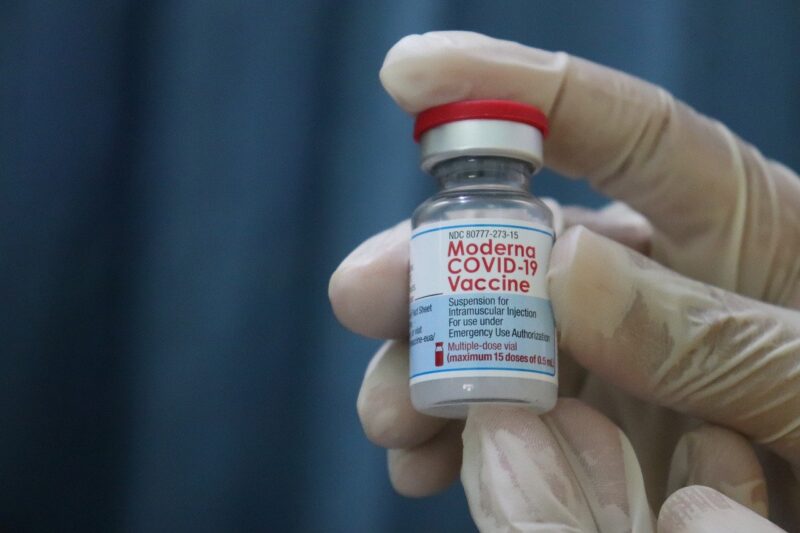 The US Food and Drug Administration (FDA) has granted approval to the Biologics License Application (BLA) submitted by Moderna for its Covid-19 vaccine for use in people aged 18 years and above.
To be marketed as Spikevax, the messenger ribonucleic acid (mRNA) vaccine is intended for active immunisation to prevent Covid-19.
It is given as an initial two-dose regimen administered at a gap of one month.
The regulatory authority's full approval is based on the entirety of scientific proof submitted by Moderna in its submission package.
This package comprised follow-up results from the Phase III COVE clinical trial, in which the vaccine demonstrated great efficacy and favourable safety nearly six months following the second dose. 
Furthermore, the company presented data on manufacturing and facilities needed by the FDA to grant full licensure.
Currently, the Spikevax vaccine has obtained approval from regulatory agencies in over 70 countries.
The full licensure is granted in the EU, the UK, Canada, Japan, Israel and other nations, where the vaccine is also approved for use in adolescents. 
In December 2020, the FDA had granted emergency use authorization (EUA) to the vaccine. 
Currently, under the EUA, a 50µg booster vaccine is indicated for use in adult individuals aged 18 years and above. 
A 100µg third vaccine dose is indicated under the EUA for use in immunocompromised adult people of age 18 years or above who have had solid organ transplantation or been diagnosed with conditions considered to be equivalent to immunocompromise.
Moderna CEO Stéphane Bancel said: "Our Covid-19 vaccine has been administered to hundreds of millions of people around the world, protecting people from Covid-19 infection, hospitalisation and death.
"The totality of real-world data and the full BLA for Spikevax in the United States reaffirms the importance of vaccination against this virus. This is a momentous milestone in Moderna's history as it is our first product to achieve licensure in the US."
Last month, the FDA amended the EUA for the vaccine to cut down the duration between the conclusion of an initial vaccine series and a booster to a minimum of five months.