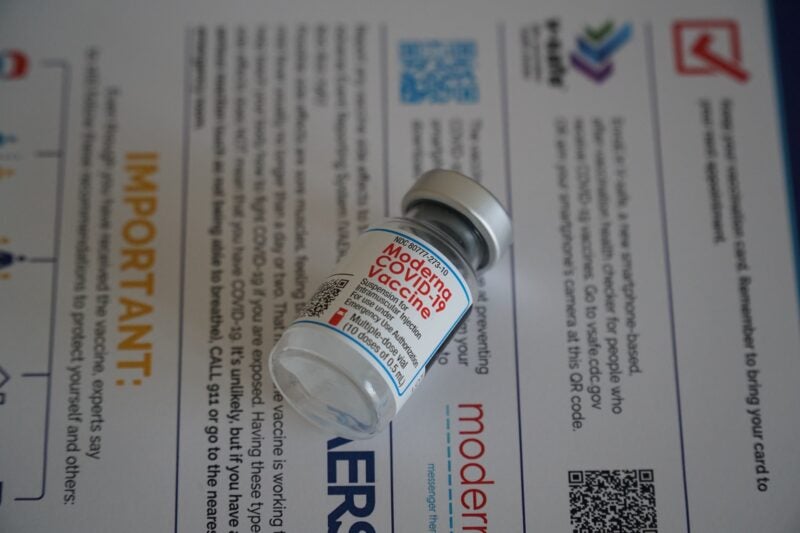 The US Food and Drug Administration (FDA) has made amendments to the emergency use authorization (EUA) for Moderna's Covid-19 vaccine to reduce the duration between the conclusion of an initial vaccine regimen and a booster shot to a minimum of five months.
According to the amended EUA, individuals aged 18 years and above can receive a booster after at least five months.
Injection area pain, redness and swelling, fatigue, headache, pain in the muscle or joints and chills were the most common side effects of the booster shot in people who received the preliminary two-dose regimen, the FDA noted.
In addition, the fact sheets for vaccine caregivers, recipients and healthcare providers comprise data on the possible side effects and myocarditis and pericarditis risks.
FDA Center for Biologics Evaluation and Research director Peter Marks said: "The country is in the middle of a wave of the highly contagious Omicron variant, which spreads more rapidly than the original SARS-CoV-2 virus and other variants that have emerged. 
"Vaccination is our best defence against Covid-19, including the circulating variants, and shortening the length of time between completion of a primary series and a booster dose may help reduce waning immunity.
"Today's action also brings consistency in the timing for administration of a booster dose among the available mRNA vaccines."
In December last year, the company modified a contract with Gavi, the Vaccine Alliance, to speed up the supply of 20 million doses of its Covid-19 vaccine to COVAX.
According to the agreement, Moderna agreed to supply 54 million doses of the shot to COVAX.