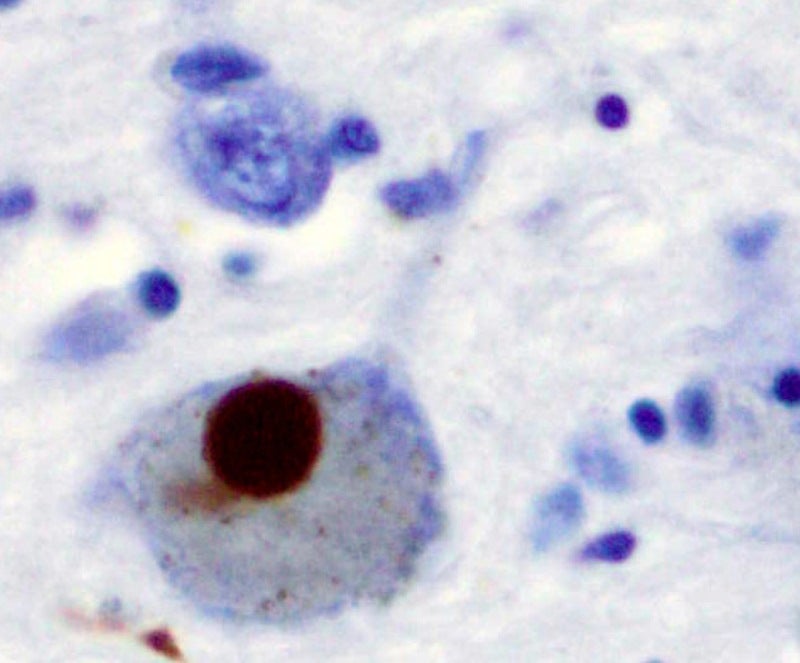 The US Food and Drug Administration (FDA) has approved Japanese company Kyowa Kirin's drug Nourianz (istradefylline) as an add-on to the existing drug levodopa/carbidopa to treat adults with Parkinson's disease (PD) who experience 'off' episodes.
The FDA defines an 'off' episode as when medications do not work as effectively, increasing the symptoms of Parkinson's in the patient.
Research into the effectiveness of the drug Nourianz took place over four 12-week placebo-controlled clinical studies.
In total, 1,143 patients were part of the study. Patients administered with Nourianz showed a decrease in the daily 'off' time in comparison to the patients who received the placebo.
The side effects of Nourianz were dizziness, nausea, constipation, involuntary muscle movement (dyskinesia), sleeplessness and hallucinations.
The FDA recommends monitoring patients who exhibit dyskinesia. The dosage of the drug should be reconsidered if a patient displays psychotic behaviour or hallucinations.
PD occurs when the dopamine-producing cells in the brain die. Dopamine is essential for the transmission of signals to the part of the brain that helps the body produce smooth movements.
PD affects around 50,000 Americans each year and is the second-most common neurodegenerative disorder after Alzheimer's disease.
While PD occurs typically in patients above the age of 60, it has been known to occur earlier too. The symptoms gradually worsen, with varying progression in each person.
In July, the University of Dundee's drug discovery unit (DDU) formed an alliance with Korea-based Bukwang Pharmaceutical for the development of a drug to treat PD.