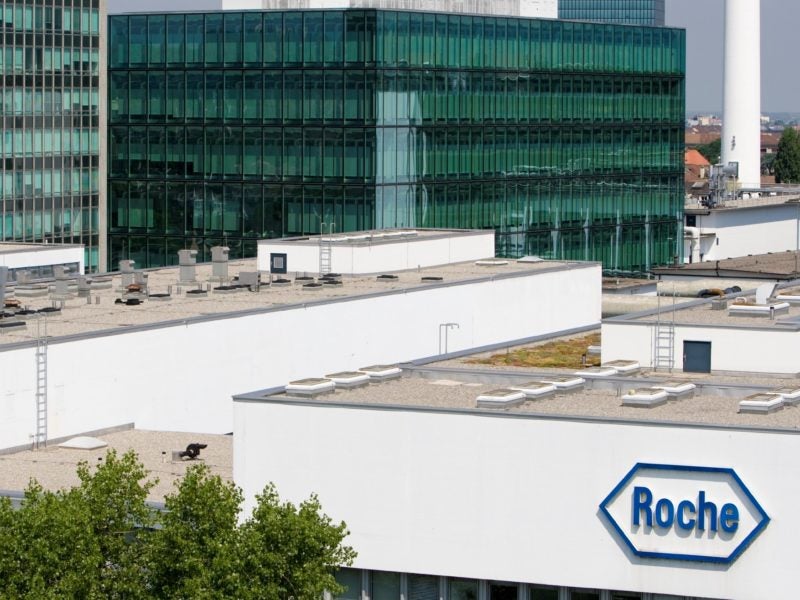 Swiss pharmaceutical giant Roche has announced the US Food and Drug Administration (FDA) has approved Tecentriq (atezolizumab) in combination with chemotherapy (carboplatin and etoposide) for adults with extensive stage small cell lung cancer (SCLC).
This follows the FDA granting priority review for the drug in December last year.
In the US, Tecentriq was approved in combination with Avastin, paclitaxel and carboplatin for metastatic non-SCLC (NSCLC) in 2016 and for advanced bladder cancer patients who had not responded to platinum-based chemotherapy in 2017.
In March this year, the drug was also approved in combination with Abraxane (protein-bound paclitaxel) for programmed cell death-ligand 1 (PD-L1) positive metastatic triple-negative breast cancer.
The latest SCLC approval was based upon results from Phase III IMpower133 trial. Tecentriq in combination with chemotherapy met the co-primary endpoints of superior overall survival (OS) and progression-free survival (PFS) rates compared to chemotherapy alone.
The IMpower133 trial was a multicentre, double-blind study of 403 people who were treated on 21-day cycles. The results of the study were presented at the 2018 World Conference on Lung Cancer and published in The New England Journal of Medicine.
OS for the Tecentriq group was 12.3 months, compared to 10.3 months for chemotherapy alone. PFS for Tecentriq was 5.2 months, compared to 4.3 months for the chemotherapy group.
The safety profile of the Tecentriq and chemotherapy combination was consistent with previous Roche studies.
Roche chief medical officer and head of global product development Sandra Horning said: "Tecentriq is the first cancer immunotherapy approved for the initial treatment of extensive-stage small cell lung cancer, which is especially difficult to treat.
"Until now, there have been limited treatment advances for this disease, and we are excited to bring a potential new standard of care to patients that has been shown to improve survival compared to chemotherapy."
Tecentriq is a monoclonal antibody engineered to bind with PD-L1 protein, which is expressed on tumour cells and tumour-infiltrating immune cells.