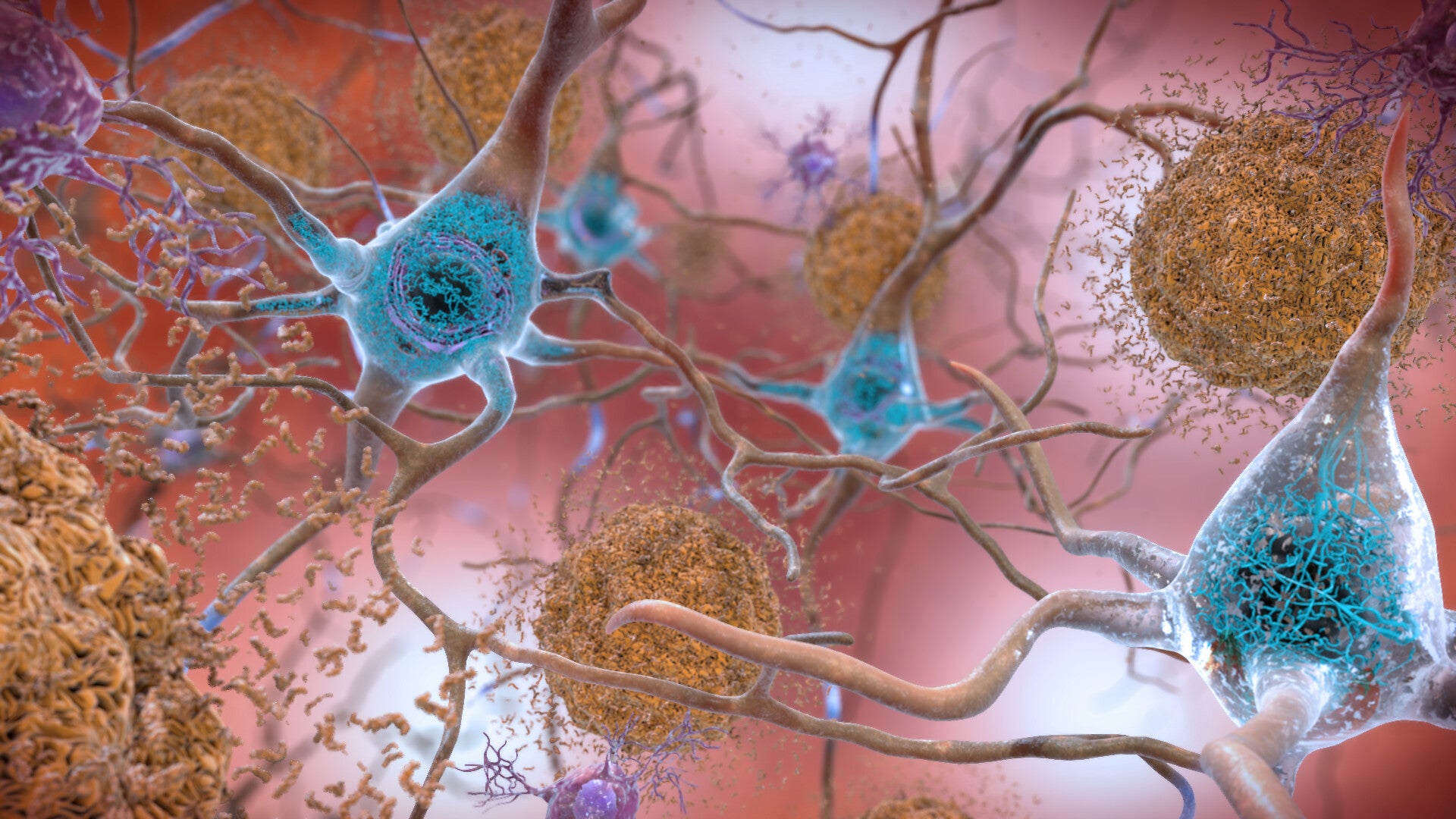 The US Food and Drug Administration (FDA) has granted accelerated approval to Biogen and Eisai's Aduhelm (aducanumab-avwa) for the treatment of Alzheimer's disease.
Aduhelm is a human monoclonal antibody and the first of its kind to address the underlying pathology of the disease by lowering amyloid-beta plaques in the brain.
Biogen licenced the drug from Neurimmune in 2007 as part of a co-development and licence agreement. In October 2017, Biogen and Eisai partnered to develop and market Aduhelm worldwide.
In a statement on the drug's approval, the FDA said: "It is the first new treatment approved for Alzheimer's since 2003 and is the first therapy that targets the fundamental pathophysiology of the disease."
The accelerated approval is based on results from clinical trials, which showed Aduhelm's effect in lowering amyloid-beta plaques, a biomarker that could predict clinical benefit, a decrease in clinical decline in this scenario.
Biogen CEO Michel Vounatsos said: "This historic moment is the culmination of more than a decade of groundbreaking research in the complex field of Alzheimer's disease.
"We believe this first-in-class medicine will transform the treatment of people living with Alzheimer's disease and spark continuous innovation in the years to come."
Aduhelm's efficacy was analysed in Phase III EMERGE and ENGAGE trials in subjects with early stages of Alzheimer's disease.
These participants had slight cognitive impairment and mild dementia, as well as the confirmed occurrence of amyloid pathology.
Furthermore, the antibody's effects were evaluated in the double-blind, randomised, placebo-controlled, dose-ranging Phase Ib PRIME study.
Data from all these studies showed that Aduhelm demonstrated the ability to offer a consistent dose and time-dependent effect on the reducing of amyloid-beta plaques. The reduction was 59%, 71% and 61% in the ENGAGE, EMERGE and PRIME trials, respectively.
The safety profile of the antibody was assessed in more than 3,000 subjects who were administered at least a single dose of Aduhelm.
Radiographic detection of events called amyloid-related imaging abnormalities (ARIA) was the most common adverse event.
Biogen plans to carry out a controlled trial to validate the clinical benefit of Aduhelm in Alzheimer's patients. The continued approval of the drug will be based on clinical benefit data from confirmatory trials.
In November last year, Biogen and Eisai announced that the European Medicines Agency (EMA) accepted to review the marketing authorisation application for the antibody therapy for Alzheimer's disease.