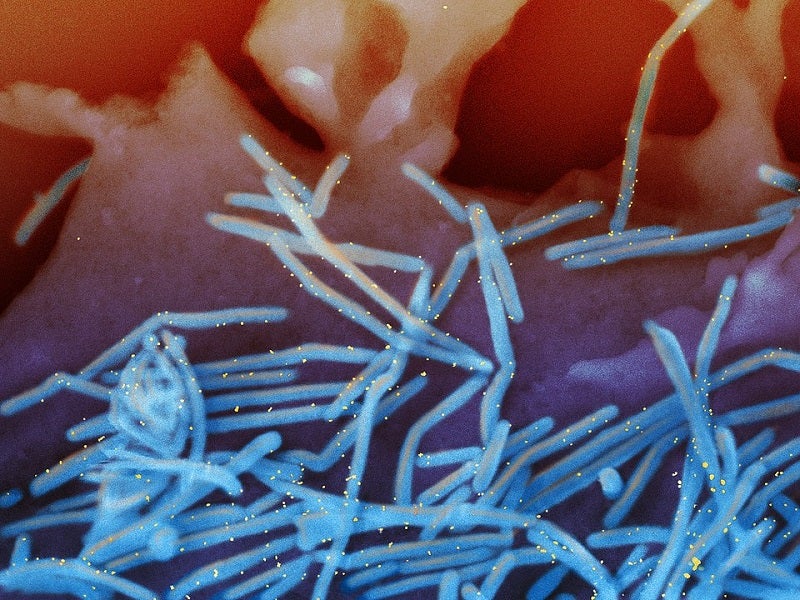 The US Food and Drug Administration (FDA) has granted breakthrough therapy designation for Moderna's investigational mRNA vaccine candidate, mRNA-1345, for respiratory syncytial virus (RSV) in adult patients.
The vaccine candidate is indicated to prevent RSV-associated lower respiratory tract disease (RSV-LRTD) in people aged 60 years or above.
It contains a single mRNA sequence encoding for a stabilised prefusion F glycoprotein.
The investigational mRNA-1345 vaccine uses the same lipid nanoparticles (LNPs) that are also used in the Moderna Covid-19 vaccines.
Moderna CEO Stéphane Bancel said: "The FDA's breakthrough designation for mRNA-1345 further emphasises the significant health impact of RSV in older adults and the high unmet need.
"With this designation, we look forward to productive conversations with the FDA in the hopes of bringing our RSV vaccine candidate for older adults to the market safely and quickly.
"Moderna's mRNA platform has now demonstrated two positive Phase III infectious disease trial results and we continue to advance a portfolio of respiratory mRNA vaccines targeting the most serious diseases."
The regulatory agency's decision was based on the positive data obtained from the Phase III ConquerRSV trial, which is assessing the vaccine's efficacy against RSV-LRTD.
The findings showed an 83.7% vaccine efficacy (VE) against RSV-LRTD, defined by two or more symptoms and 82.4% VE, defined by three or more symptoms.
In the double-blind, randomised, placebo-controlled trial, the RSV vaccine was found to be well tolerated and no clinically significant safety signals were identified.
In August 2021, the US FDA granted Fast Track designation to mRNA-1345.
Furthermore, the company plans to seek regulatory approval for the vaccine in the first half of the year.
Last November, Health Canada granted authorisation for Moderna's BA.4/BA.5 Omicron-targeting bivalent Covid-19 booster vaccine, mRNA-1273.222, for people aged 18 years and older.
Cell & Gene Therapy coverage on Pharmaceutical Technology is supported by Cytiva.
Editorial content is independently produced and follows the highest standards of journalistic integrity. Topic sponsors are not involved in the creation of editorial content.