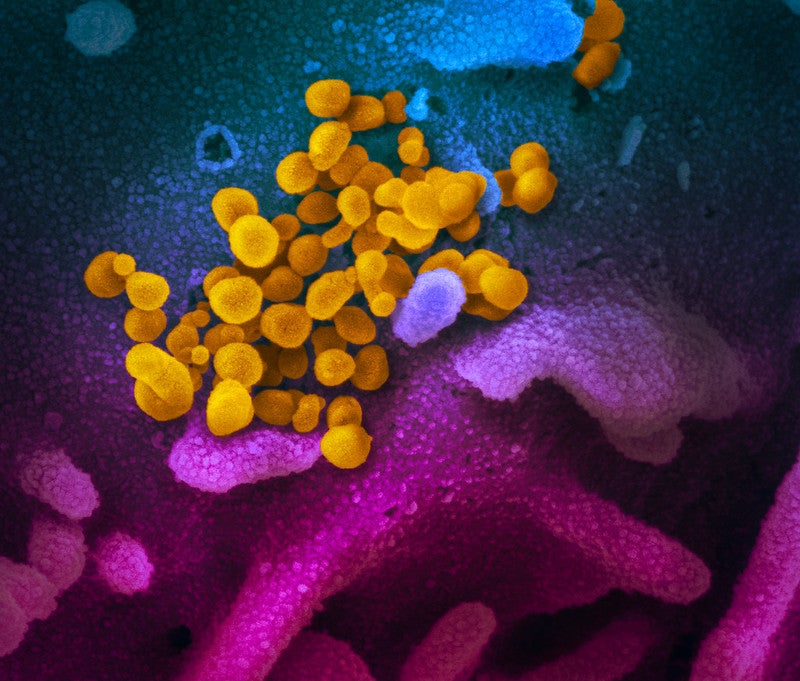 Visit our Covid-19 microsite for the latest coronavirus news, analysis and updates
---
Follow the latest updates of the outbreak on our timeline.
The US Food and Drug Administration (FDA) has provided emergency expanded access to Bellerophon Therapeutics ' INOpulse for Covid-19 treatment.
INOpulse is an inhaled nitric oxide (iNO) delivery system. NO is a naturally produced molecule that plays a key role in the immune response against pathogens and infections.
According to in-vitro studies, NO blocks the replication of severe acute respiratory syndrome-related coronavirus (SARS-CoV) while improving the survival of infected cells.
In a clinical study involving SARS-CoV patients, iNO led to improvements in arterial oxygenation and lung infiltrates, along with a decrease in the requirement for ventilation support.
As the novel coronavirus is genetically similar to SARS-CoV, data supports the potential of iNO in treating Covid-19 infection.
INOpulse leverages targeted pulsatile delivery of iNO to deliver antiviral activity and improved arterial oxygenation, said the company.
Bellerophon Therapeutics CEO Fabian Tenenbaum said: "Based on currently available data and its significant role in the immune response, we believe INOpulse has the potential to be a safe and effective treatment for Covid-19.
"Importantly, INOpulse is designed to treat patients in the outpatient setting, which may be critical in helping combat the further spread of the virus and significantly alleviate the mounting impact on hospitals and intensive care units.
"We look forward to supporting patients and physicians in order to help address the current Covid-19 global health pandemic."
Covid-19 is characterised by mild signs of upper respiratory tract infection and could progress to severe pneumonia and death.
Bellerophon noted that prevention of disease progression from mild or moderate would improve morbidity/mortality.
Mallinckrodt also started exploring iNO as a potential supportive measure for Covid-19 patients with pulmonary complications.