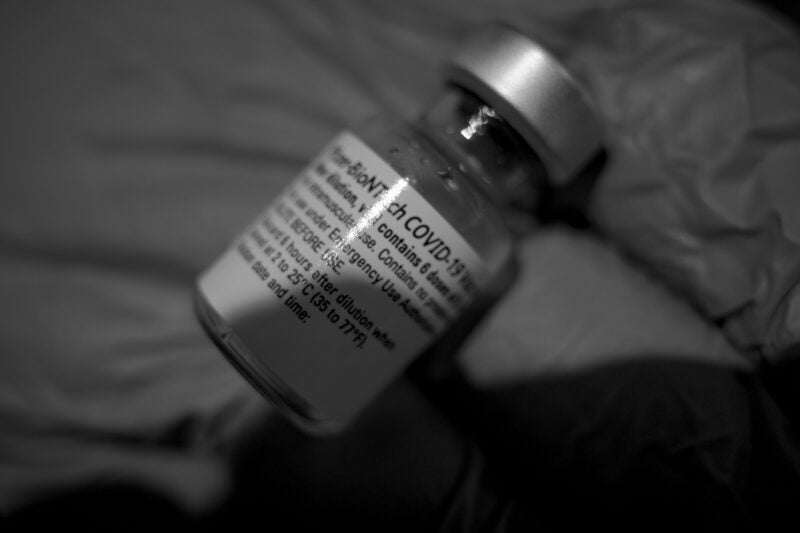 The US Food and Drug Administration (FDA) has granted Emergency Use Authorization (EUA) for a booster dose of Pfizer and BioNTech's Covid-19 vaccine in children aged five to 11 years.
In April this year, the companies sought FDA EUA for the use of 10µg booster dose in children of this age group.
The booster shot is indicated for those who have already received the initial two-dose regimen of the vaccine.
As per the EUA, the 10µg booster dose should be administered a minimum of five months following the second dose of the initial vaccine series.
The expanded EUA to include booster dose for this age group is based on the findings from a Phase II/III clinical trial.
In the trial, a booster dose of the vaccine stimulated a robust immune response in subjects aged five to 11 years, inducing neutralising antibodies against the SARS-CoV-2 virus' wild-type and Omicron variant.
Furthermore, the third dose was found to be well-tolerated with a safety profile in line with the initial two-dose regimen.
No new safety signals were detected in the trial.
This trial data builds on efficacy findings for the initial two-dose regimen, which demonstrated an efficacy of 90.7% in children of this age group without any previous Covid-19 infection.
FDA commissioner Robert Califf said: "The FDA is authorising the use of a single booster dose of the Pfizer-BioNTech COVID-19 Vaccine for children five through 11 years of age to provide continued protection against Covid-19.
"Vaccination continues to be the most effective way to prevent Covid-19 and its severe consequences, and it is safe."
Pfizer and BioNTech have filed an application for the use of booster dose in this age group with the European Medicines Agency and intend to submit similar applications to other regulatory authorities globally.
Currently, a Phase I/II/III trial assessing the safety, tolerability and immunogenicity of a 3µg dose of the vaccine on a three-dose schedule in children aged six months to four years is underway.
Preliminary findings from this trial are anticipated soon.