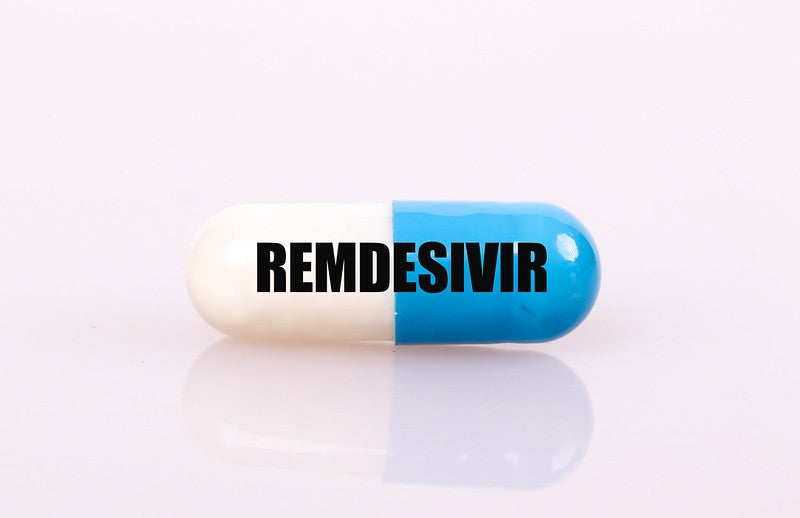 The US Food and Drug Administration (FDA) has granted emergency use authorisation (EUA) for Gilead Sciences' Veklury (remdesivir) to treat all hospitalised patients with Covid-19.
Previously, the drug received emergency authorisation for treating patients hospitalised with severe form of the disease.
Veklury is an experimental nucleotide analogue with broad-spectrum antiviral activity in-vitro and also in-vivo in animal models against different emerging viral pathogens.
The drug is being studied in Phase III clinical trials globally in various Covid-19 patient populations, formulations and as a combination with other therapies.
FDA granted the latest EUA for remdesivir after review of data from the Phase III SIMPLE trial in hospitalised patients with moderate Covid-19 pneumonia. The primary endpoint assessed patients at day 11 on a seven-point ordinal scale.
The approval is also based on results from the National Institute of Allergy and Infectious Diseases (NIAID) ACTT-1 study in hospitalised patients across a variety of disease severity.
As per the SIMPLE trial results, patients who received a five-day course of Veklury plus standard of care were 65% more likely to experience improvement in clinical status versus those on standard of care alone.
In patients in the ten-day Veklury arm, the improvement in clinical status at day 11 was not statistically different compared to the standard of care group.
The drug was generally well-tolerated in the five-day and ten-day treatment arms. The most common adverse events in the five-day, ten-day and standard of care groups were nausea, diarrhea, hypokalemia, and headache, respectively.
Gilead Sciences chief medical officer Merdad Parsey said: "With the growing understanding of the utility of Veklury to help improve outcomes for a range of patients with Covid-19, we welcome the FDA's decision to expand emergency use authorisation.
"As we learn more about Covid-19 and we further establish the efficacy and safety profile of Veklury, we see benefit to making the drug available to patients at earlier stages of the disease."
Earlier this month, FDA granted an emergency use authorisation (EUA) for investigational convalescent plasma to treat hospitalised Covid-19 patients.