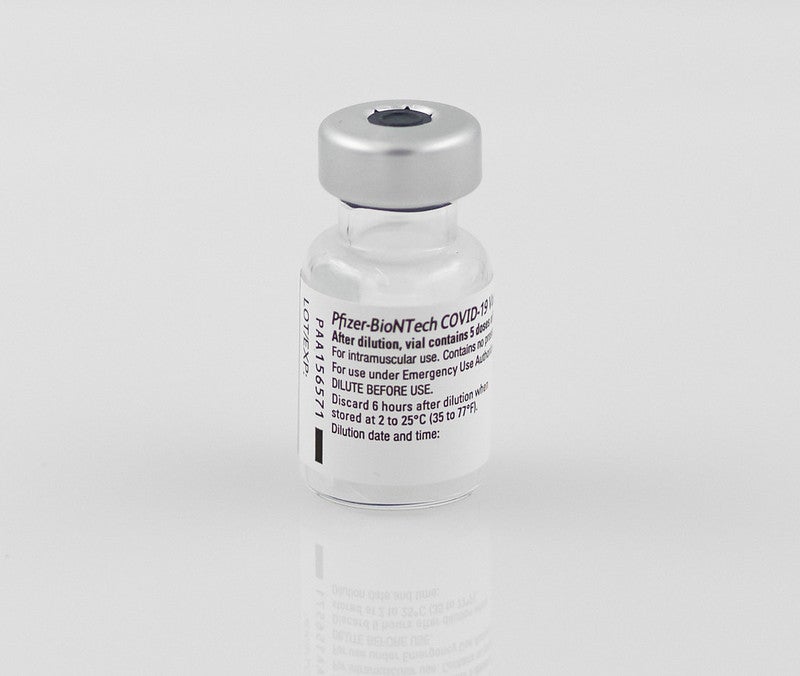 The US Food and Drug Administration (FDA) has granted expanded emergency use authorisation (EUA) for Pfizer and BioNTech's Covid-19 vaccine to include an additional booster for use in adults aged 50 years and above.
The second booster vaccine is intended for use in individuals who have previously received the first booster of any currently authorised Covid-19 vaccine. 
The regulatory agency granted authorisation for the use of the second booster dose in immunocompromised individuals aged 12 years and above, who were inoculated with the first booster vaccine.
Pfizer noted that the second booster is indicated to be given a minimum of four months following the first booster dose, and has the same formulation and strength as the doses given in the initial vaccine series.
The FDA granted EUA expansion based on the scientific data submitted by Pfizer and BioNTech, including immunogenicity findings from an open-label clinical study underway in 154 healthcare workers, aged 18 years and above.
Being carried out at a centre in Israel, the study is assessing the two booster doses administered when the Omicron variant of the SARS-CoV-2 virus was prevalent.
At two weeks following the second booster, these subjects had increases of nearly 11-fold in geometric mean neutralising antibody titers against wild-type virus and Delta and Omicron variants, respectively, versus five months following the first booster.
In addition, no further safety concerns were reported in the study subjects.
The first booster dose of the Pfizer-BioNTech vaccine has received FDA EUA for use in people age 12 and above, who received the initial vaccine regimen.