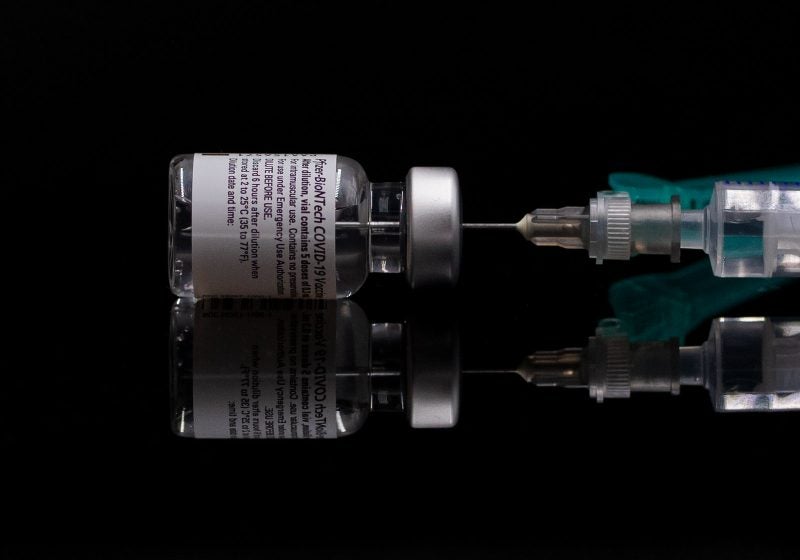 The US Food and Drug Administration (FDA) has granted an expanded emergency use authorization (EUA) for the Pfizer and BioNTech's Covid-19 vaccine's booster dose to adolescents aged 12 years and above.
The booster shot is of the same 30µg dosage as the approved primary vaccine regimen dose.
Earlier, the FDA granted EUA to the booster shot for use in people aged 16 years and above who have completed the initial dosing regimen.
In addition, the booster can be used in eligible adults aged 18 years and above who received primary vaccine series with a separate authorised Covid-19 shot.
Meanwhile, the FDA has also amended the current EUA for lowering the booster inoculation time to a minimum of five months from at least six months after receiving primary doses for 12 years and older individuals.
According to the real-world data from the Ministry of Health of Israel obtained from more than 4.1 million booster shots administered a minimum of five months after the initial vaccine regimen, no new safety issues were reported in adolescent subjects aged 12 to 17 years.
Furthermore, the FDA expanded the EUA for some immunocompromised individuals aged five to 11 years to include dosing with a third primary series vaccine a minimum of 28 days after the second shot.
This amendment is based on data inferred from an independent report that analysed the safety and efficacy of administering a third vaccine in adult individuals who had a solid organ transplant.
Pfizer chairman and CEO Albert Bourla said: "The recent rise in Covid-19 cases is concerning to all and today's decision by the FDA to further expand the emergency use authorization of a booster dose of our vaccine is critical to help us ultimately defeat this pandemic.
"We continue to believe that broad use of boosters is essential to preserving a high level of protection against this disease and reducing the rate of hospitalisations."
In December last year, the FDA granted EUA for Pfizer's oral antiviral Paxlovid for the treatment of treat mild-to-moderate Covid-19 in adults and paediatric individuals of the age 12 years and older.