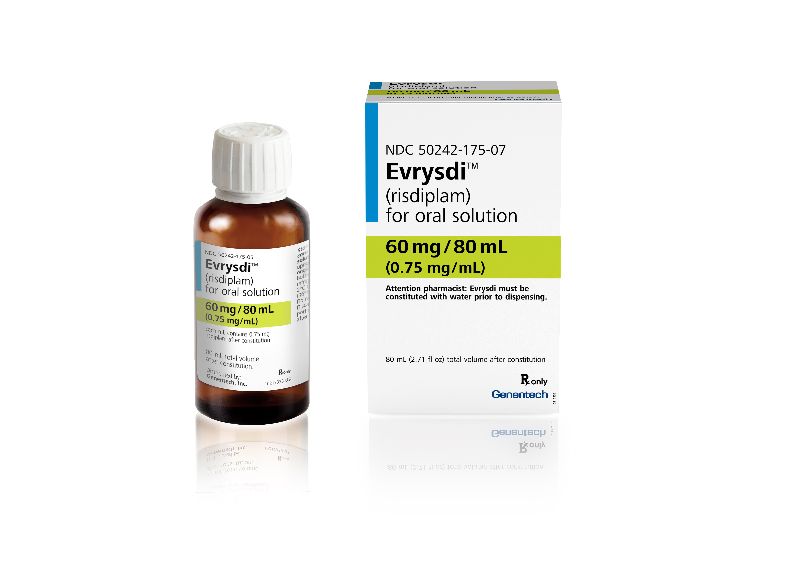 Roche unit Genentech has received approval from the US Food and Drug Administration (FDA) for Evrysdi (risdiplam) to treat spinal muscular atrophy (SMA) in patients aged two months and above.
Evrysdi is designed to increase the production of the survival of motor neuron (SMN) protein required to maintain healthy motor neurons and movement.
Genentech is developing the drug in partnership with the SMA Foundation and PTC Therapeutics.
Roche chief medical officer and Global Product Development head Levi Garraway said: "Given the majority of people with SMA in the US remain untreated, we believe Evrysdi, with its favourable clinical profile and oral administration, may offer meaningful benefits for many living with this rare neurological disease.
"The strength and resolve of the SMA community has continually inspired us as we developed this first-of-its-kind medicine for SMA, so today we celebrate our collective accomplishment together with them."
Evrysdi is being assessed in more than 450 patients under a large SMA clinical programme involving infants aged two months to adults aged 60 years with varying symptoms and motor function.
The FDA approved the drug based on data from FIREFISH trial in symptomatic infants aged two to seven months and SUNFISH study in children and adults aged two to 25 years.
In both the trials, the drug demonstrated clinically meaningful improvements in motor function.
Infants were able to sit without support for at least five seconds, not normally seen in the natural course of the disease.
Compared to natural history, the drug also improved survival without permanent ventilation at 12 and 23 months.
Evrysdi showed a favourable efficacy and safety profile, with the most common adverse reactions being fever, diarrhoea and rash in later-onset SMA.
Following the regulatory approval, the drug will be available in the US within two weeks for direct delivery to patients' homes through Accredo Health Group.