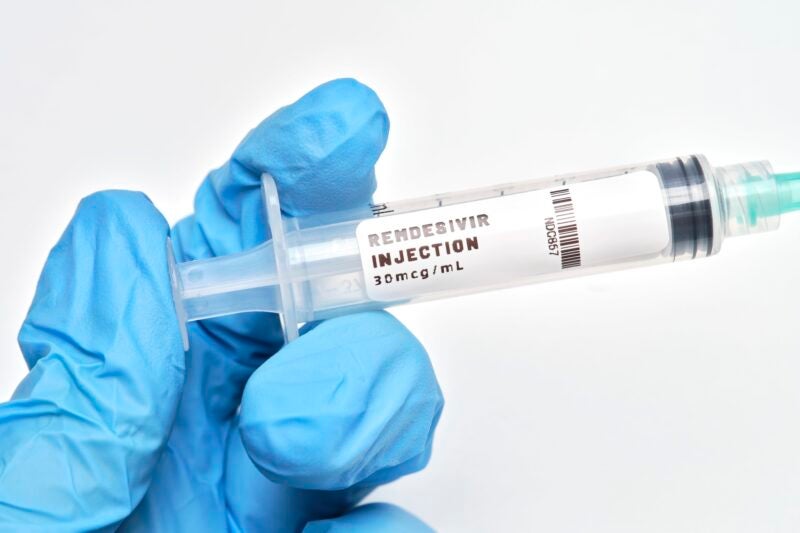 The US Food and Drug Administration (FDA) has granted approval to Gilead Sciences' supplemental new drug application (sNDA) for Veklury (remdesivir) to treat paediatric Covid-19 patients aged over 28 days.
The treatment is indicated for patients who are admitted to the hospital or have mild-to-moderate disease and are at increased disease progression risk, including hospitalisation or death.
A nucleotide analog of the company, Veklury is a recommended therapy for lowering disease progression in non-hospitalised Covid-19 patients who are at increased risk.
This approval comes after Veklury obtained sNDA approval for treating non-hospitalised adult and adolescent patients at increased risk of disease progression.
A three-day treatment course of Veklury is advised for paediatric patients in the non-hospital setting under the latest expanded indication.
In hospitalised patients who do not need invasive mechanical ventilation and/or ECMO, the FDA has recommended a five-day regimen.
The approval is based on findings from the open-label, single-arm Phase II/III CARAVAN clinical trial of Veklury.
Results from CARAVAN showed that Veklury was well-tolerated in hospitalised Covid-19 paediatric patients while an increased proportion of subjects demonstrated clinical improvement and recovery.
Gilead Sciences chief medical officer Merdad Parsey said: "The expanded indication for Veklury for the treatment of children is a testament to the safety, tolerability and efficacy profile of this therapy, which has remained the foundational antiviral for Covid-19 treatment.
"With the recent opening of our Gilead Pediatric Center of Excellence in Dublin, which is responsible for coordinating paediatric clinical trials for treatments for HIV, hepatitis B and Covid-19, we will continue our research to help address unmet treatment needs for children."