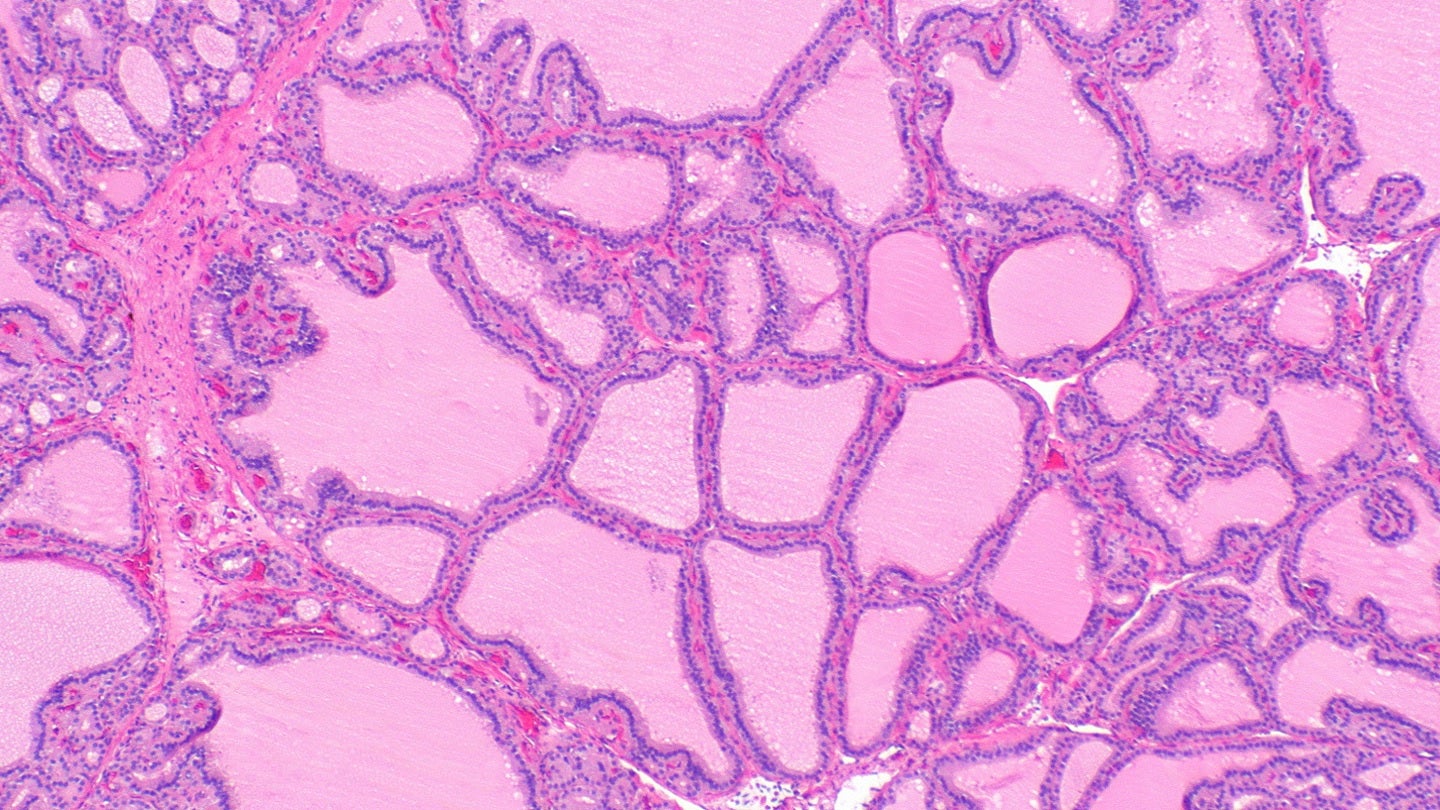 The US Food and Drug Administration (FDA) has approved an update to the indications and usage section of Horizon Therapeutics' Tepezza (teprotumumab-trbw) label to specify its use to treat thyroid eye disease (TED) patients regardless of disease activity or duration.
An insulin-like growth factor-1 receptor inhibitor, Tepezza is claimed to be the first and only medicine to receive approval from the FDA to treat TED, a rare progressive, debilitating and potentially vision-threatening autoimmune disease. The FDA's approval was granted in January 2020.
The company stated that the updated indication on the label underlines the importance of providing unrestricted access for patients across the complete spectrum of TED.
Horizon Therapeutics chairman, president and CEO Tim Walbert said: "We worked closely with the FDA on this important label update, which further reinforces the potential benefit of Tepezza in people impacted by thyroid eye disease, regardless of disease activity or duration.
"While Tepezza already had a broad indication for the treatment of thyroid eye disease, the new indication language now references treatment regardless of disease activity or duration.
"The updated indication reinforces the importance of unrestricted access for all eligible patients across the full spectrum of thyroid eye disease.
"This creates an opportunity to ease the access burden for patients and physicians, with the goal of decreasing time to therapy for patients who may benefit from Tepezza."
The label update follows the release in early April 2023 of positive topline data from a double-masked, placebo-controlled, randomised Phase IV clinical trial conducted in adult patients with chronic TED and low clinical activity score (CAS).
Patients aged between two and 10 years with an initial TED diagnosis and with low CAS who were treated with Tepezza achieved a statistically significant reduction in proptosis from baseline compared to placebo at week 24.