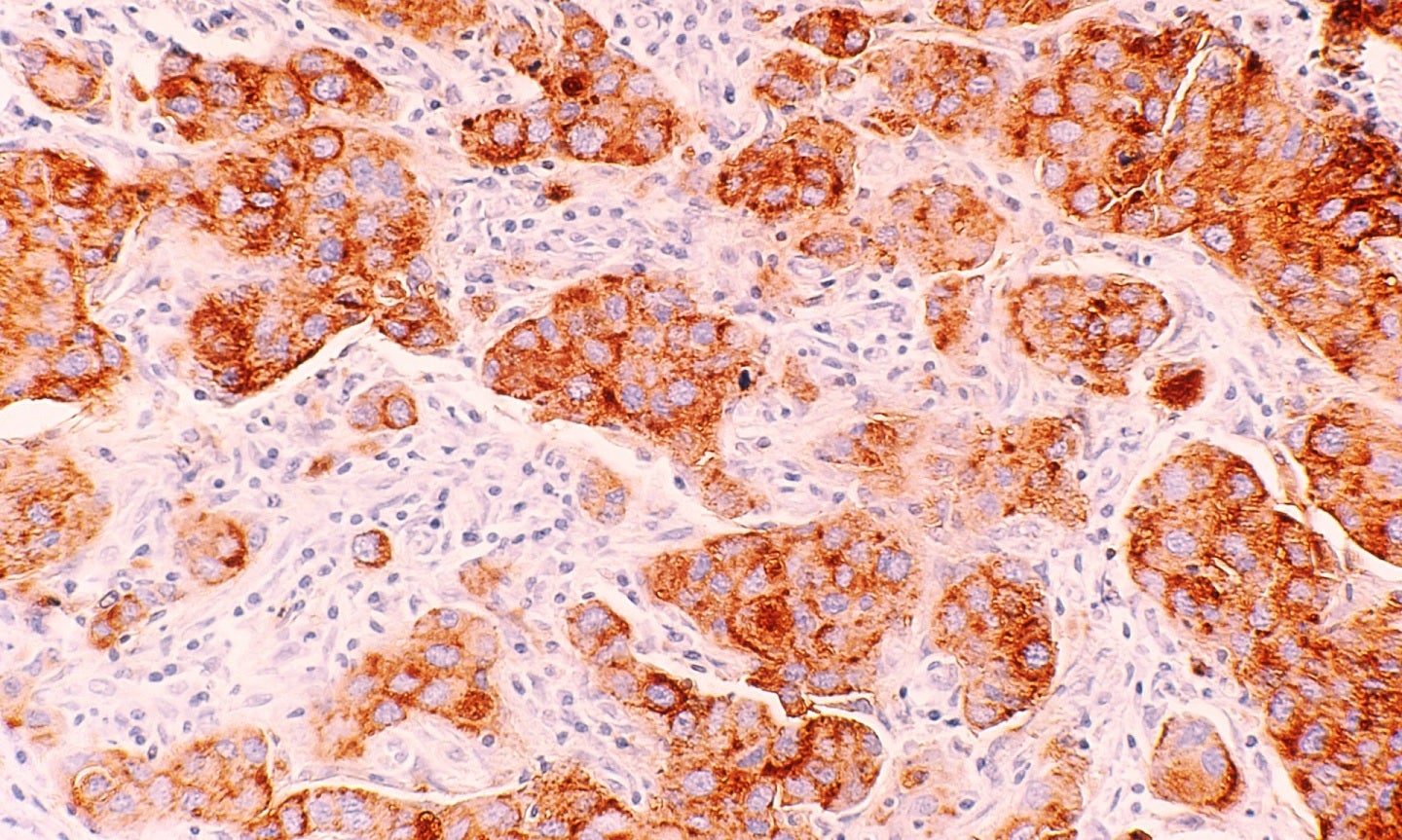 The US Food and Drug Administration (FDA) has granted approval for the expanded indication of Eli Lilly and Company's (Lilly) Verzenio (abemaciclib) to treat breast cancer patients.
Verzenio along with endocrine therapy (ET) has received approval as an adjuvant treatment for hormone receptor-positive (HR+), human epidermal growth factor receptor 2-negative (HER2-), node-positive, early breast cancer (EBC) adult patients who are at a high recurrence risk.
Patients at high risk can be identified solely based on tumour size, nodal status, and tumour grade to receive treatment with Verzenio.
The regulatory approval was supported by the data obtained from the randomised, open-label, two-cohort, multicentre, global Phase III monarchE clinical trial, which was conducted in 5,637 HR+, HER2-, node-positive EBC adult patients who are at high risk of recurrence.
The findings demonstrated a deepened benefit in invasive disease-free survival (IDFS) beyond the treatment for two years with adjuvant Verzenio.
In the trial, Verzenio along with ET reduced disease recurrence risk by 35% compared to ET alone.
Loxo@Lilly CEO Jacob Van Naarden said: "This expanded approval will allow us to bring Verzenio to many more women and men with HR+, HER2-, high-risk early breast cancer in the curative setting – before patients experience recurrence, potentially to incurable metastatic disease.
"The initial adjuvant approval for Verzenio changed the treatment paradigm, and the strength of the monarchE results supporting this approval underscores the role this differentiated CDK4/6 inhibitor can play in reducing the risk of recurrence in early breast cancer."
According to Lilly, over 300,000 people are anticipated to be diagnosed with breast cancer this year in the US.
Last week, the company and Confo Therapeutics signed a global licence deal for CFTX-1554, the latter's clinical-stage peripheral pain candidate.