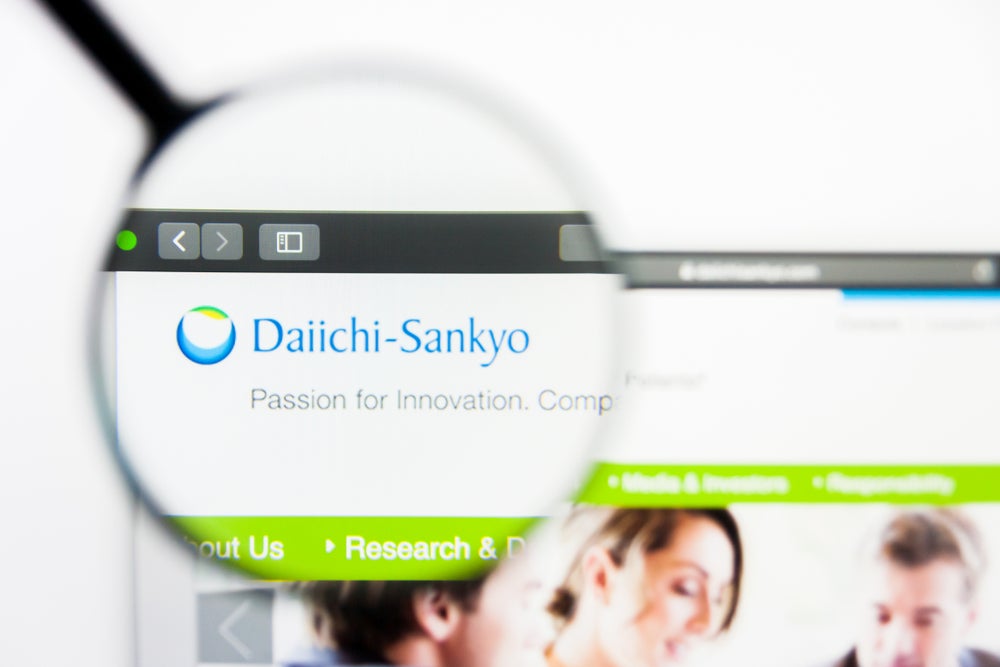 The US Food and Drug Administration (FDA) has pushed quizartinib's Prescription Drug User Fee Act (PDUFA) date in newly diagnosed FLT3-ITD positive acute myeloid leukemia (AML) for the review of updates of Risk Evaluation and Mitigation Strategies (REMS) included in the application.
The PDUFA date was extended by three months to July 24, based on an April 20 company announcement.
Nonetheless, the agency did not require further efficacy and safety data in the application. The FDA previously accepted Daiichi Sankyo's New Drug Application (NDA) for priority review as a potential treatment for TL3-ITD positive AML used alongside standard cytarabine and anthracycline induction and cytarabine consolidation chemotherapy in October 2022. The type II FLT3 inhibitor could also be used as continuation monotherapy post consolidation in this set of adult patients.
Over 474,500 cases of leukemia were reported across the world in 2020, per the company's April 20 press release. AML makes up 23.1% of total leukaemia cases globally.
The drug's NDA features results from the Phase III QuANTUM-FIRST study where quizartinib's use in these specific regimens led to a statistically significant and clinically meaningful overall survival (OS) improvement. The median OS in patients on quizartinib was 31.9 months, compared to 15.1 months in patients on standard chemotherapy, per a June 2022 press release.
The use of quizartinib with standard induction and consolidation chemotherapy, with subsequent use as a monotherapy, led to a 22.4% reduction in the risk of death versus standard chemotherapy alone. The drug's safety was generally manageable, and the rates of Grade 3 and higher treatment-emergent adverse events (TEAEs) were similar. Quizartinib had a 11.3% rate of TEAEs linked with fatal outcomes, while chemotherapy had a 9.7% rate.
Quizartinib is sold under the brand name Vanflyta for relapsed/refractory (R/R) FLT3-ITD AML in Japan and is also currently being considered for approval for newly diagnosed patients in the EU and Japan.
This is not the first time that the inhibitor has been under evaluation by the American agency. In June 2019, the FDA issued a Complete Response Letter (CRL) and rejected the treatment's application in adult patients with R/R FLT3-ITD AML. The drug was also scrutinised in an FDA advisory committee (AdCom) meeting in May 2019. There, three committee members voted in favour of the drug, while eight voted against, while deciding if the drug's benefits seen in the Phase III QuANTUM-R trial outweighed its risks.
The European Medicines Agency recommended the refusal of quizartinib's application in the same indication in October 2019.