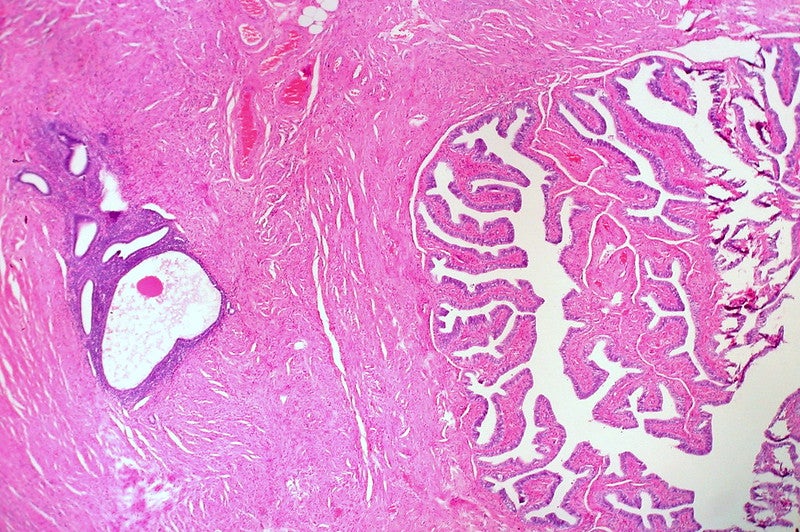 The US Food and Drug Administration (FDA) has extended the review period for Pfizer and Myovant Sciences' supplemental New Drug Application (sNDA) for Myfembree to manage moderate to severe pain linked to endometriosis.
Myfembree comprises 40mg relugolix, 1mg estradiol and 0.5mg norethindrone acetate.
Relugolix lowers the amount of oestrogen and other hormones produced by ovaries, estradiol is an oestrogen that could cut down bone loss risk and norethindrone acetate is a progestin needed when women with a uterus take oestrogen.
The FDA noted that the regulatory agency needs additional time for reviewing further data on bone mineral density it sought from the companies.
With the latest development, the FDA has set an extended Prescription Drug User Fee Act (PDUFA) goal date of 6 August this year.
Myovant Sciences chief medical officer Juan Camilo Arjona Ferreira said: "We remain confident in the clinical profile of Myfembree and its potential to become a therapeutic option for the management of endometriosis-associated pain.
"We will continue to work closely with the FDA to support the ongoing review of the sNDA."
Endometriosis is a disorder in which tissue identical to the uterine lining is present outside of the uterine cavity.
Last year, Myfembree obtained approval from the US FDA for managing heavy menstrual bleeding linked to uterine fibroids in premenopausal women with up to two years treatment duration.
It is the first once-a-day oral therapy approved for this indication.
The latest development comes after Pfizer reported revenues of $25.7bn in the first quarter (Q1) of 2022 versus $14.5bn in Q1 2021, indicating an 82% operational growth.