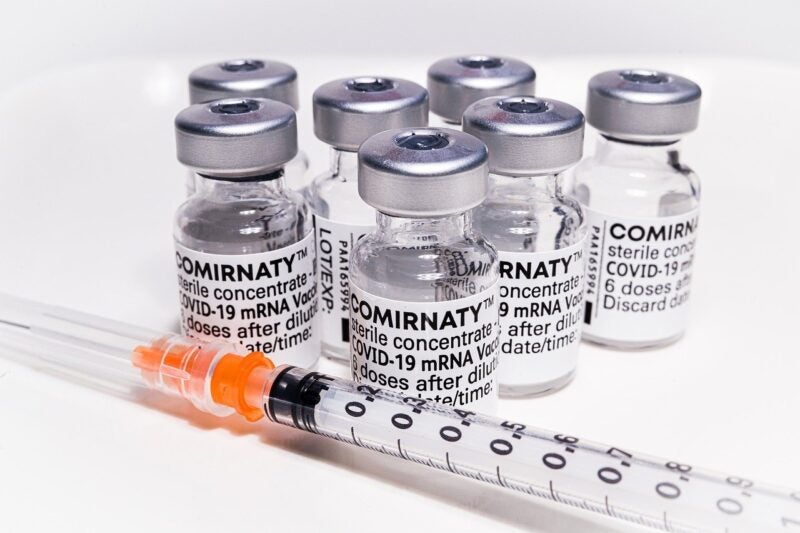 Pfizer has reported an 82% operational growth in revenues to $25.7bn in the first quarter (Q1) of 2022 as against $14.5bn in the year-ago quarter.
Operationally, the revenue rose by 2% on excluding Comirnaty and Paxlovid's contributions.
Comirnaty is a Covid-19 vaccine while Paxlovid is an oral Covid-19 antiviral.
For the quarter, operational growth was chiefly driven by global sales of Comirnaty, Paxlovid, Eliquis, Vyndaqel/Vyndamax and sales of Prevnar family in the US.
The growth was partially offset by reduced revenues of Chantix and Xeljanz worldwide and Ibrance in the US.
In Q1 2022, the reported diluted earnings per share (EPS) was $1.37 versus $0.86 in the first quarter of 2021, reflecting a surge of 59%.
Furthermore, a 72% growth in adjusted diluted EPS to $1.62 was reported in Q1 2022 compared to $0.95 in Q2 2021.
Pfizer chairman and CEO Dr Albert Bourla said: "I am very proud of our performance this quarter, both from a financial perspective and from the standpoint of trying to be a force for good in the world.
"We continue to supply the world with Comirnaty, which remains a critical tool for helping patients and societies avoid the worst impacts of the Covid-19 pandemic, and we are on track to fulfil our commitment to deliver at least two billion doses to low- and middle-income countries in 2021 and 2022, including at least one billion doses this year."
The company also reaffirmed the full-year 2022 financial guidance for revenues ranging between $98bn and$102bn.
Pfizer also reaffirmed 2022 revenue guidance for Comirnaty and Paxlovid of nearly $32bn and $22bn, respectively.
The full year 2022 financial guidance for adjusted diluted EPS was updated to $6.25-$6.45 from a prior range of $6.35-$6.55.
In February this year, the company reported revenues of $81.3bn for the full year 2021 versus $41.7bn for the full year 2020, indicating a 92% operational growth.