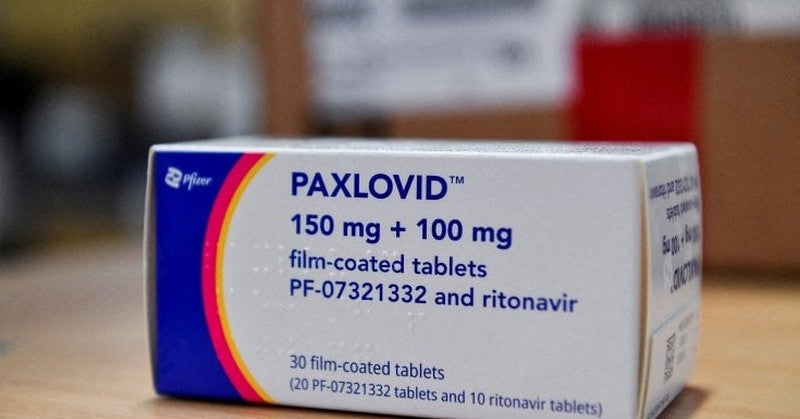 The US Food and Drug Administration (FDA) has updated the Emergency Use Authorization (EUA) for Pfizer's Paxlovid (nirmatrelvir and ritonavir), permitting pharmacists to prescribe the therapy to patients who are eligible.
Paxlovid is authorised by the FDA to treat mild-to-moderate Covid-19 in adults and paediatric patients aged 12 years and above, who are at increased disease progression risk, including hospitalisation or mortality.
The revised EUA has certain limitations to guarantee suitable assessment of the patient and prescribing of the oral antiviral.
Patients who test positive for Covid-19 should initially seek care from their regular health care provider or locate a Test-to-Treat site in their region.
This aids state-licenced pharmacists in prescribing Paxlovid with some limitations.
Those patients, who prefer receiving Paxlovid at locations where state-licensed pharmacists' prescribing is available, should provide electronic or printed health records that are under 12 months old.
These patients should also make available a list of medications they are receiving, which will aid the pharmacist to screen for drugs that can have serious interactions with Paxlovid.
If sufficient data is not available, the pharmacist should refer them for clinical assessment with a physician, advanced practice registered nurse or physician assistant who can prescribe treatments.
FDA Center for Drug Evaluation and Research director Patrizia Cavazzoni said: "The FDA recognises the important role pharmacists have played and continue to play in combatting this pandemic.
"Since Paxlovid must be taken within five days after symptoms begin, authorising state-licensed pharmacists to prescribe Paxlovid could expand access to timely treatment for some patients who are eligible to receive this drug for the treatment of Covid-19."