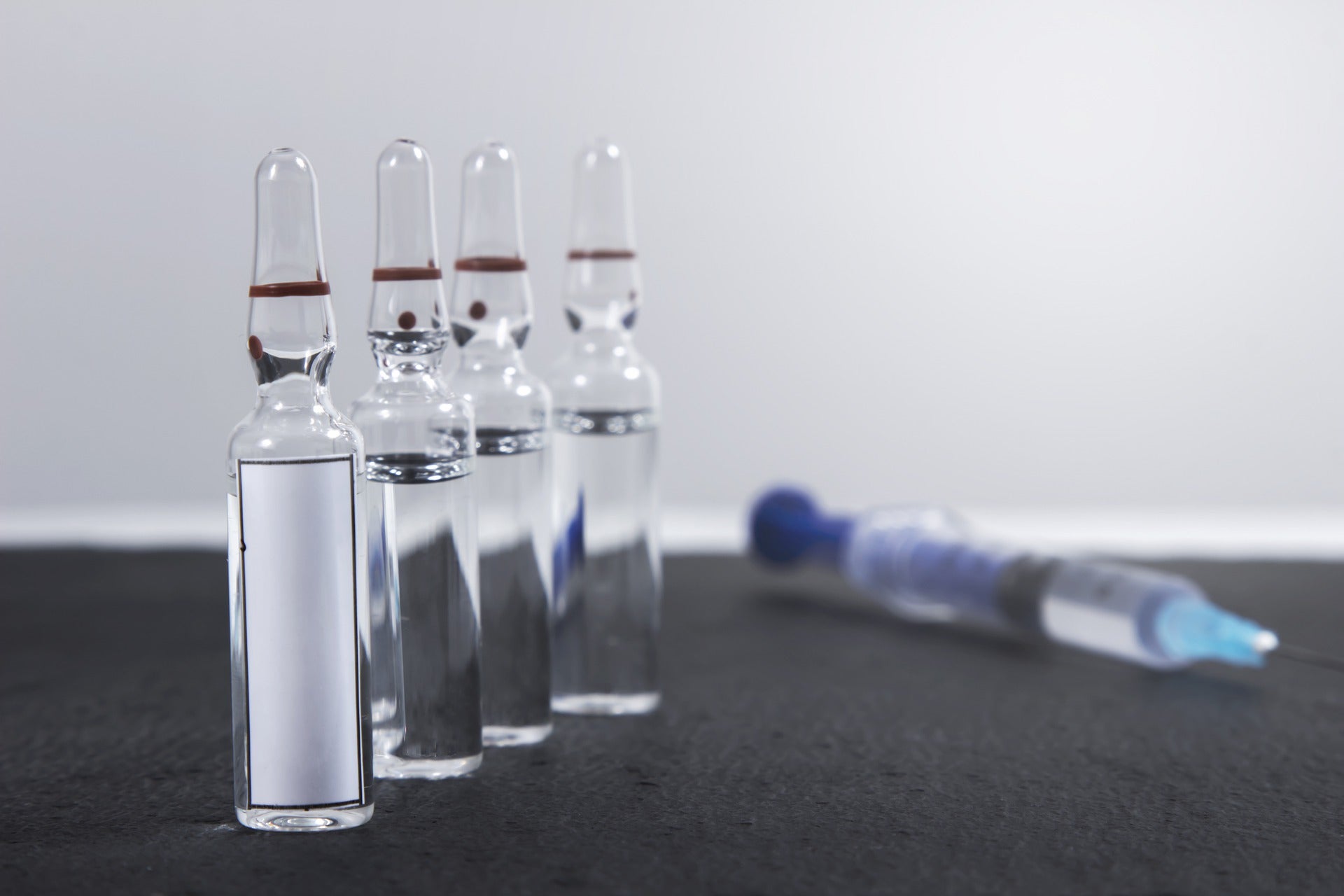 The US Food and Drug Administration (FDA) has approved Sanofi's Nexviazyme (avalglucosidase alfa-ngpt) to treat late-onset Pompe disease (LOPD) in patients aged one year or above.
A genetic deficiency or lysosomal enzyme acid alpha-glucosidase (GAA) dysfunction causes Pompe disease. This leads to the accumulation of complex sugars called glycogen in muscle cells in the body and causes irreversible harm to the muscles.
The vital pathway to carry GAA enzyme into the lysosomes in the cell is via the mannose-6-phosphate (M6P) receptor, Sanofi said.
Nexviazyme is an enzyme replacement therapy (ERT) that targets the M6P receptor, a major pathway for cellular uptake of ERT in Pompe disease.
It can boost cellular enzyme uptake and improve glycogen clearance in target tissues with a nearly 15-fold rise in M6P content versus alglucosidase alfa.
The drug is indicated for use as a monotherapy ERT and is given incrementally through intravenous infusion every two weeks.
Sanofi Genzyme executive vice-president Bill Sibold said: "Pompe disease is a debilitating and progressive condition that significantly inhibits mobility and breathing.
"Nexviazyme is a potential new standard of care for people living with late-onset Pompe disease and delivers on our promise to pursue medicines for patients living with rare diseases."
The FDA based its approval on positive results from the Phase III COMET clinical trial of Nexviazyme.
According to data from the trial, the drug-enhanced respiratory function and walking distance measures in LOPD patients and established its safety profile.
At week 49, a 2.9-point enhancement in forced vital capacity (FVC) percent-predicted was observed in subjects receiving Nexviazyme, the trial's primary goal.
Furthermore, subjects in the Nexviazyme arm had an improvement of 2.4 points in FVC percent-predicted as against patients in the alglucosidase alfa arm.
Sanofi added that Nexviazyme's statistical superiority over alglucosidase alfa was not established in the trial.
In addition, patients in the Nexviazyme arm walked 30m more than those in the alglucosidase alfa arm at week 49.
With the approval, Sanofi anticipates making Nexviazyme available in the US soon.
Sanofi signed a definitive agreement last week to acquire 100% outstanding shares of a messenger RNA therapies company, Translate Bio, for a total equity value of nearly $3.2bn, or $38 per share in cash.