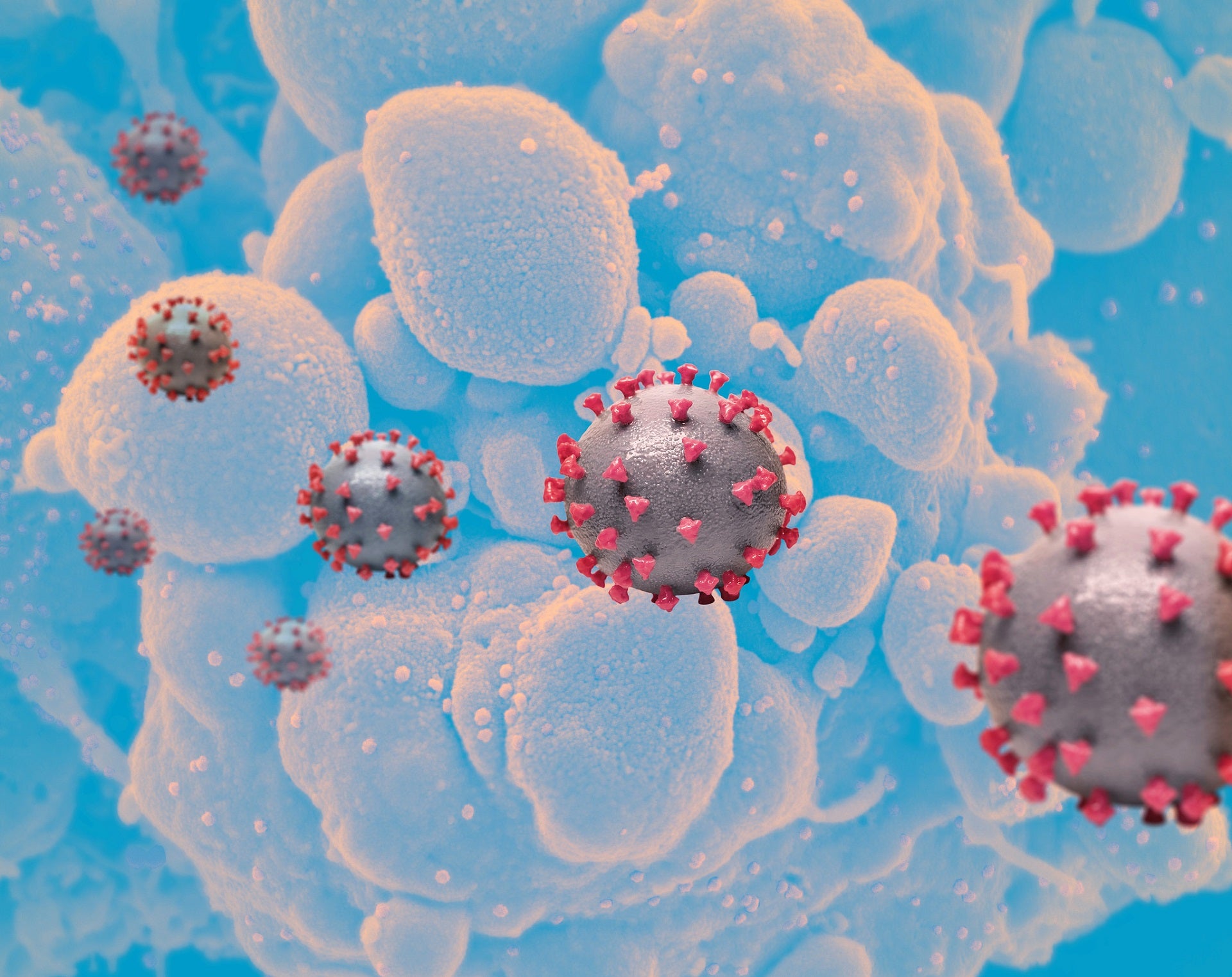 An independent data monitoring committee (DMC) has recommended First Wave BioPharma to continue enrolment for the second part of its ongoing RESERVOIR Phase II trial of FW-COV to treat gastrointestinal (GI) infections related to Covid-19.
FW-COV is a niclosamide-based small molecule to be taken orally and is developed to remove the SARS-CoV-2 (SARS2) virus from the GI tract.
The DMC recommended the continuation of enrolment after analysing safety data obtained from the initial 25 subjects recruited in the RESERVOIR clinal trial's second part.
No safety issues were identified in the review.
The two-arm, two-part, placebo-controlled, randomised Phase II RESERVOIR trial will assess the efficacy and safety of FW-COV in Covid-19 patients with GI infection.
The main objective of the trial is to confirm the safety of the therapy and evaluate its efficacy in clearing the SARS2 virus from the GI tract.
First Wave BioPharma stated that the second part of the study will recruit up to 150 patients.
In this part, patients are randomised and will be treated with niclosamide or a placebo for 14 days.
The treatment will be stopped and patients will be observed for up to six weeks after 14 days.
First Wave BioPharma chief medical officer James Pennington said: "Despite vaccination campaigns and booster shots, Covid-19 and its growing family of dangerous variants continue to spread and the virus' lingering effects have developed into a major medical issue for millions of people.
"Research suggests SARS2 may form reservoirs in the GI tract and cause illness long after the abatement of the initial infection.
"Early data demonstrated that our micronised oral niclosamide therapy is well tolerated, and we believe that FW-COV may have the ability to remove these viral reservoirs from the GI tract, adding a much-needed drug to the Covid treatment regimen."
The drug's efficacy will be measured by the SARS2 clearance rate from the samples evaluated by the PCR test.
To evaluate the persistence of symptom recurrence, the patients will be additionally followed-up at months four and six.
The company stated that the long-term observation of the treatment can help to check if it has the potential to prevent 'long haul' symptoms related to Covid-19.
In September, AzurRx BioPharma signed an agreement to acquire First Wave Bio for $229m.