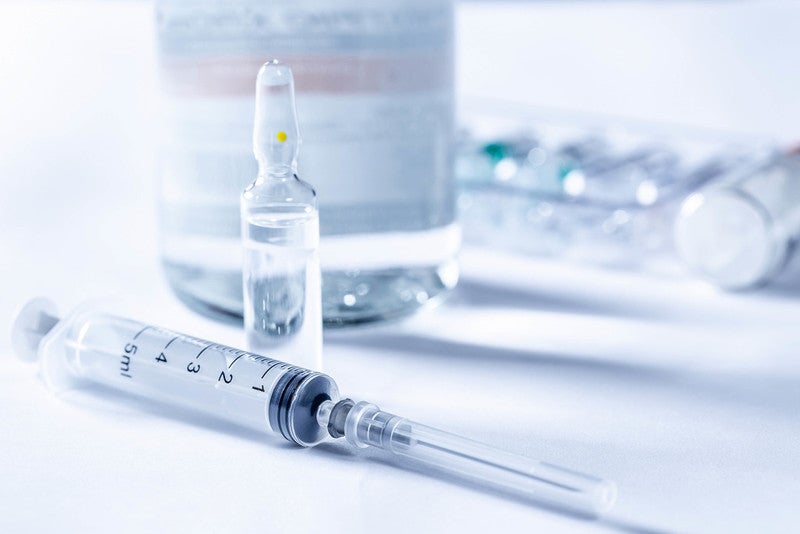 Flexipharm Austrading has launched the Arsenic Trioxide Phebra injection for the treatment of acute promyelocytic leukaemia (APML) after securing Medicines and Healthcare products Regulatory Agency (MHRA) marketing authorisation.
The National Institute for Health and Care Excellence (NICE) recommended the product for adjuvant use with all-trans retinoic acid in newly diagnosed low-intermediate risk and relapsed APML on the UK National Health Service (NHS).
Arsenic Trioxide Phebra comprises 1mg/ml concentrate solution of arsenic trioxide, which is presented in a glass vial for infusion. It is being supplied by Flexipharm Austrading's Australia-based partner Phebra, an injectable pharmaceutical products development and manufacturing company.
Flexipharm Austrading founder and director Michael Clark said: "The vial presentation is important as it removes the very real and common risk of sharps injuries when opening glass ampoules and saves NHS pharmacist time to make up infusions as no filter needles or filter straws are needed.
"We have also priced this better presentation at 7.7% less than ampoules, offering a direct saving to NHS hospitals. Having a second source of supply for this medicine, which plays a pivotal role in the successful treatment of APML, is vital for the NHS."
Founded last year, the company is focussed on molecules that are already in hospital use but are associated with security concerns of ongoing supply, non-optimal presentation for NHS needs.
Flexipharm Austrading holds an exclusive distribution agreement with Phebra, and intends to launch multiple products from the Australian company's portfolio in the UK in 2019 and 2020.