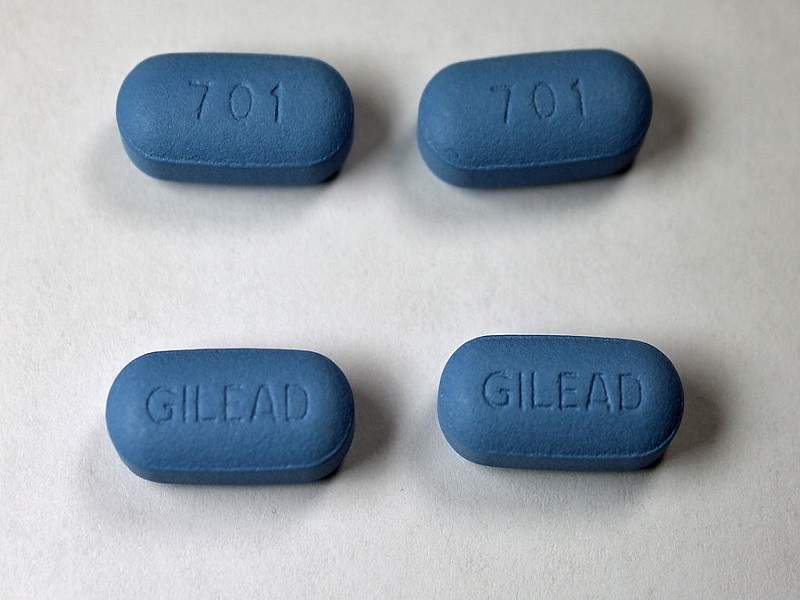 Gilead Sciences has announced results from a preclinical study that suggest that it may be possible to suppress HIV without the need for daily antiretroviral therapy (ART).
The preclinical study evaluated the efficacy of a combination of HIV drug candidates GS-9620 and PGT121 on eradicating simian-human immunodeficiency virus (SHIV) in non-human primates.
Infected rhesus monkeys on suppressive ART demonstrated that a combination treatment of GS-9620 and PGT121 resulted in some animals maintaining viral suppression after ART was stopped.
The researchers started AR on 44 SHIV-infected rhesus monkeys seven days after infection. After 96 weeks of continuous ART, the animals were divided into four groups that received either five doses of PGT121, 10 doses of GS-9620, both PGT121 and GS-9620, or placebo. Five of the 11 animals that received a combination of PGT121 and GS-9620 demonstrated no viral rebound for at least 168 days, and the other six animals in the combination group rebounded but then began re-suppressing the virus without ART.
The findings, discussed during a press conference at the 2018 Conference on Retroviruses and Opportunistic Infection in Boston, support further clinical investigation of combination strategies involving bNAbs and a TLR7 agonist which may have the potential to achieve long-term viral suppression without the need for daily ART.
"New HIV therapies that aim to wake up and target the viral reservoir have the potential to play an important role in long-term viral suppression without ART."
Harvard Medical School professor of medicine at and study leader Dan Barouch said: "HIV has the ability to hide in certain immune cells, which is called the latent viral reservoir and which represents a key barrier to curing HIV. New HIV therapies that aim to wake up and target the viral reservoir have the potential to play an important role in long-term viral suppression without ART."
ART are medications that treat HIV. Although there is currently no cure for the disease, ART can effectively prevent the growth of the virus but reservoirs of dormant virus remain in the blood. Daily doses of the therapy are needed to avoid drug resistance and treatment failure.
The evidence from this study shows that the non-human primates involved continued to exhibit viral suppression once ART was stopped. If successfully trialled on humans, this could mean that it is possible to continually suppress the virus without the need for daily ART. The next step towards the eradication of HIV would be targeting the viral reservoirs.
Gilead executive vice president of research and development and chief scientific officer Dr Norbert Bishofberger said: "We remain committed to researching and developing HIV eradication strategies, and we are encouraged by these data presented at CROI from a preclinical animal model of HIV infection showing that the combination of GS-9620 and PGT121 may potentially induce viral remission in the absence of ART."
GS-9620 is currently in a Phase Ib dose-escalation study in ART-suppressed people living with HIV and GS-9722, a derivative of PGT121, has been advanced to Phase I testing.
The study was conducted in collaboration with researchers at Beth Israel Deaconess Medical Center and was supported by the Bill & Melinda Gates Foundation and the National Institute of Allergy and Infectious Diseases.
In 2017, Gilead Sciences  launched a ten-year, $100 million initiative to address the HIV/AIDS epidemic in the US.